Posts By

Wanda Dandridge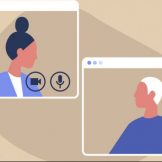 In today's new virtual workforce, the word "trust" sparks the need for leaders to rethink how to develop working relationships.

To enhance the workforce with the proper skillsets, baby boomers must be willing to train and develop younger generations in specialized areas.

What is your leadership style? Have you ever asked yourself that question? Recently, I have asked myself that same question not realizing my leadership style either.