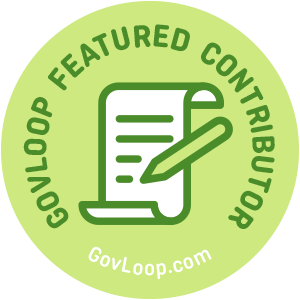 If you didn't already know, I'm a contracting officer. Procurement really is a special little niche in the federal government. I feel like this week's article should somehow incorporate Christmas. And thanks to an idea from a friend and coworker, I thought I'd draft 12 things your average contracting officer would like for Christmas.
I hope this doesn't seem like too much of a "vent sesh;" but it could be just a small one.
12
An office building that doesn't negatively affect your physical or mental health. I think an exploding toilet should instill fear in all federal workers.
11
Speaking of, an insurance plan that adequately covers mental health would be amazing. Hasan Minhaj covers this!
10
A computer to do work. I've heard some horror stories of some that don't even get that. I love those mornings you come in, so energetic and motivated, to spend three hours on the phone with the IT help desk; at least once a week. (Slight exaggeration, slight)
9
Co-workers that help you feel like you are not in the Twilight Zone. A description of the show (the Twilight Zone) actually describes the workplace well on some days. "It's a strange mix of horror, science-fiction, drama, comedy and superstition."
8
A correctly completed Government Cost Estimate, Market Research Report, and Performance Work Statement. This is a lot for one request, I know, but oh a world it could be.
7
A contract clause building tool; anything so that I don't have to go through this clause matrix one by one. We operate under the Christian Doctrine, right? Why do we still do this to ourselves? Let's just copy/paste that last one.
6
NOT a protest, and the corresponding eruption of terror and drama. I never want to see ten binders with tab dividers ever again.
5
A policy or legal review with no comments. The holy grail of procurement feats.
4
One Government IT system that works as nicely as Gmail or my online banking; please just one. Setting up a password for most of these systems is like playing a game of sudoku.
3
An email to replace that two-hour meeting and/or conference call. They're not actually going to read every word on that powerpoint, are they? Welp, here we go… I'm sorry, who just joined the line?
2
A company that performs well and stays within projected costs. Did we even have a contract?
1
And our partridge in a pear tree – a federal budget. Oh, look what just came through this week! And it includes a pay bump for federal employees as well as parental leave! So Merry Christmas!
What are some things you would love to see to make your procurement process, your job, and maybe even your life a little smoother?
James Abyad is a GovLoop Featured Contributor. He lives in Alexandria, VA, and loves people, food, music, geography, languages, and Tolkien. His full-time job is just another basic federal employee, specifically a contracting officer, while fully enjoying the Washington, D.C., region. After studying International Relations and Arabic at American University, he aspired to work in diplomacy or a related non-profit; yet, like most millennials, he is trying to pay his student loans off first. So, in the meantime, you can find him investing time in family, friends, community, church, spin, and eating. You can read his posts here.