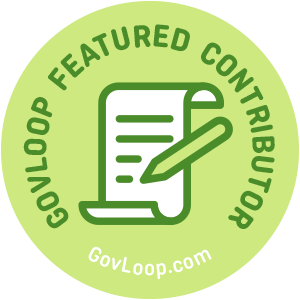 What does it take to be a great leader? Over the years I have compiled the following list of the top 25 qualities demonstrated by great leaders:
Integrity – if this one is lacking, nothing else on this list matters
Honesty – not just not lying but also not exaggerating nor hiding the truth; followers will forgive mistakes but not lies and cover-ups
Humility – a leader must accept that he needs others, especially his followers, to succeed
Commitment to live in reality – every second of every day a leader must seek to have a firm grasp of reality and live within it
Self-awareness – this goes hand in hand with the commitment to live in reality; a leader must be honest about her own strengths and shortcomings
Sincerity – good leaders don't cover up flaws nor patronize others
Self-accountability – a leader must hold himself accountable
Faithfulness – must keep promises
Accept criticism – if it's true, a good leader works on doing better; if it's not true, she moves on
Resiliency – a leader who quits, quits being a leader
Hunger – a good leader wants to make things better and is never satisfied with the status quo
Run better at the end – pushes hard to finish strong
Be authentic – followers must be able to trust the leader
Kill their own egos – before their own egos kill them
Be future-minded – don't dwell on the past, especially past hurts, mistakes and failures
Vision-casting – repeats the vision whenever the opportunity arises
See leadership as service to others
Be a good follower
Be courageous – willing to take risks
Anticipate problems and take precautionary measures
Bridge-builder – builds them; doesn't burn them
Quiet confidence – good leaders don't need to brag about their credentials; their work speaks for themselves
Focused – don't let distractions steer them away from the set course
Financial repercussions awareness – decisions almost always have a financial impact; know what that impact is
Fiduciary duty mindset – act in the interest of whoever is the principal
The above is not a comprehensive list but it is the perfect place to start your journey toward becoming a world-changing leader.
What qualities of a good leader would you add? Leave them in the comments.
Michael Folkray is developing the next generation of world-changing leaders. After a decade in private industry, he chose to dedicate the rest of his career to public service, spending the first 7 years of his government career with the United States Department of Justice. Since 2003, Michael has served in various leadership positions within the United States Department of Homeland Security. He is the founder and leader of a leadership book club for his office's management team. Michael earned a Bachelor of Business Administration from the University of Texas at Arlington and is a graduate of the Federal Executive Institute. You can read his posts here and follow him on the following platforms: LinkedIn; Twitter; Instagram.