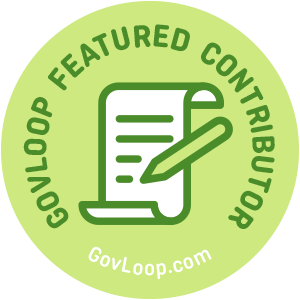 For some of us, it can be difficult to imagine taking vacation. Many of us are workaholics and have difficulty with the idea of "downtime." There is never a good time to be off work. There's too much to do and too little time to do it. There are too many goals, deadlines, meetings, conference calls and e-mails.
My birthday happens to fall on the anniversary of Woodstock in August, right in the middle of hurricane season. For over fifteen years, I've been fortunate enough to celebrate my milestone by taking a family vacation to the beach in the Outer Banks of North Carolina without interference from a hurricane or other unexpected event. The vacation started out as a weekend trip. Then I extended it to a four-day weekend. The following year, I made it a week. That was a pivotal point, because anything less than a week's vacation results in me spending the first few days unwinding from work and the last few days worrying about going back.
Fast forward to a couple of years later when I finally achieved "use or lose" leave status at work. My vacation became two consecutive weeks. For the past several years in a row, I expanded it again by saving most of my leave for a three-week birthday event at the beach. Now I'm pretty sure I'm beginning to stretch the limit of what my supervisor will allow.
Unfortunately, during the summer of 2018, I had to put off my three-week beach vacation at the last minute due to some unforeseen circumstances. I initially thought maybe I would take it in September since the weather would still be warm, but September has now come and gone. At this point, I think I'll just save the time off for the holidays. Without trip insurance, there's a financial loss. I've been pondering what other losses there are when vacation is thwarted. Here are three missed opportunities when you skip vacation:
The Opportunity to Increase Creativity 
Let's face it. Spending every day in an office cubicle environment is not very inspiring. Vacation changes your routine. According to comedy writer Robert Orben, "A vacation is having nothing to do and all day to do it in." There's time for self-reflection, reading, writing, relaxing and sleeping. There's time to enjoy nature. These activities can really get the creative juices flowing and help you challenge yourself.
On my last vacation, I spent time reading books I wouldn't normally read at home and watching podcasts on subjects I found interesting. I went hiking and kayaking. I also took afternoon naps. When vacation was over, I was inspired to take up something creative such as writing this blog.
The Opportunity to Maintain a Healthy Work-Life Balance
Since 2015, I have traveled on vacation with a laptop so that I could keep up at least somewhat with my e-mails. Otherwise, when I return from vacation, I am stuck in my office for three days reading 3,000 e-mails. I'm thinking of not taking my laptop on my next vacation. It distracts me and keeps me too connected to the office. Instead of logging into my laptop, I think I'll take a long walk on the beach and then go to the seafood market for some fresh shrimp.
Taking vacation gives you the opportunity to maintain a healthy work-life balance. Time off can result in better sleeping habits, healthier eating habits and more time for physical fitness activities. You can recharge your batteries and reduce stress. There's time to reconnect and spend quality time with family and friends. There's also time to seek solitude and get to know yourself better.
The Opportunity to Make New Friends
It can be hard to make friends when you spend most of your time at work. It's even harder if you're in a position of responsibility at work. Office friendships can create a perception of favoritism. Taking vacation can expand your exposure to other cultures and allow you more opportunities to meet new people away from the office.
Over 15 years ago, I was vacationing with my husband and two small children on the Outer Banks of North Carolina when we met two other couples on the beach vacationing with kids similar in age. We connected immediately. The result was an enduring friendship between all of us. We have met on the beach the same week every year since then. We usually only see each other once a year, but we reconnect immediately each August on the beach. I consider my "beach friends" to be some of my very best friends. They provide me with laughter and joy all year long even though we may not see each other in person.
Final Thoughts
According to professional baseball pitcher Earl Wilson, "A vacation is what you take when you can no longer take what you've been taking." Although taking a vacation can be challenging for the "work martyrs" among us, it should be a priority. The benefits are numerous. You can return home with increased creativity, thereby boosting your problem-solving skills and your ability to think outside the box. By maintaining an adequate work-life balance, you can return home feeling refreshed, recharged and ready for the next big opportunity. Additionally, with the new friends you'll make, you can increase your network and support system. There's never been a better time to take a vacation, so why not plan one now?
Related Reading
Sherrie P. Mitchell is part of the GovLoop Featured Contributor program, where we feature articles by government voices from all across the country (and world!). To see more Featured Contributor posts, click here.