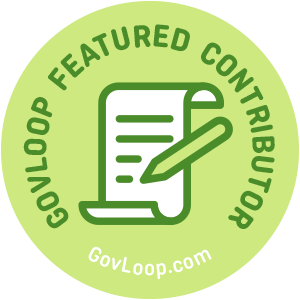 Unless you've been living under a rock, you know that almost everything has gone virtual due to COVID-19 — from teleworking public servants to telehealth medical providers. In order to get resources to the public, professionals in the public sector have also resorted to hosting town halls in webinar form.
The top three things needed for a successful town hall are: 1) a way for constituents to ask questions in real time; 2) access to non-complicated panelists or guest speakers; 3) the ability to stream onto multiple platforms simultaneously.
Over the past couple of months, Zoom has been the "go-to" platform. According to an article on VentureBeat by Subrat Patnaik, Zoom's usage has gone from 10 million users to 200 million since March. However, there have been some issues with bad agents hacking into meetings and causing disruption. This led to the coining of the phrase "Zoombombing."
Zoom is aware of and has been diligent about finding solutions to its security problems. In the meantime, however, below are three other platforms that are also great to use for town halls, all of which include the top three things needed for a successful town hall.
Cisco Webex
Cisco Webex Meetings, also known simply as Webex, is according to their website "the world's most popular video conferencing service, offering highly secure integrated audio, video, and content sharing from the Cisco Webex cloud."
Cost and membership: The initial usage of Webex for personal use is free of charge. Once an account is set up and activated, features include up to 100 participants in each meeting. Users can have an unlimited number of meetings, and each can last up to 50 minutes. Participants can also use their computer for audio. There are other membership options available that come with a cost.
Microsoft Teams
From the Microsoft 365 family, Microsoft Teams (also referred to as Teams) is a communication platform that allows up to 250 participants in traditional virtual meetings. It promotes collaboration in Microsoft 365 that integrates the people, content and tools that teams need to be more engaged.
Cost and membership: There is a free version of Teams that is accessible via account creation. The free Teams feature allows screen sharing, customized backgrounds and a maximum number of 500,000 chats and collaborations. It also allows for people outside of your organization to access existing teams and channels. As with Webex, there are paid versions that allow more features, such as virtual meetings with up to 250 participants and meeting recordings.
Google Hangouts
Last but not least is Google Hangouts. Google Hangouts, developed by — you guessed it — Google, is designed to provide secure business meetings. Its goal is to make online meetings free and available for all. Google Hangouts has also gained popularity since the COVID-19 outbreak.
Cost and membership: In the free account, members can have unlimited one-hour meetings, but only every 24 hours. It includes live closed caption capabilities in English. Participants from external organizations not associated with Google or Gmail can join, in a maximum of 100 people. There are paid accounts that allow for up to 250 participants, unlimited timed meetings and more.
In a world that has gone digital, there are multiple platforms that allow for streaming town halls in order to get resources and to inform the public. What are some of your favorites?
Dulana Reese is a Mississippi native living and thriving in Chicago. She serves as the Chief of Staff for State Representative Kam Buckner. In this capacity, she supports the representative by building relationships with community stakeholders, inspiring their team to go above and beyond, ensuring the community's voices are heard, and playing various roles on campaigns. She graduated from the University of Southern Mississippi with a bachelor's degree in Communications Studies and earned a master's in Public Service Management from DePaul University. In her spare time, she loves a good Netflix binge, reading, listening to music and practicing the harmonica.