The world has changed outside city hall. Whole industries have cropped up in recent years dedicated to re-thinking the experience of buying products — both online and IRL. By comparison, for many cities, satisfying basic citizen needs quickly and effectively remains a challenge. That doesn't have to be the case.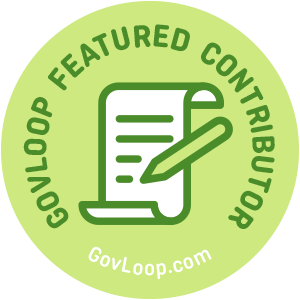 What can cities and counties do to improve their user experience? It starts with making strides toward getting up to speed with what's available in the private sector, especially when it comes to information access and usability. The three big steps municipalities need to take are:
Offer Government Services Online
Once upon a time, people had to show up at city hall in order to pick up and submit paperwork. People impatiently waited in line, filled out forms, delivered them to clerks and waited for their request to be processed — sometimes days or weeks. Some people would mail forms in from home, often only a few miles away, adding more time and process labor to their request.
In many places, this is still the norm. Pretty much every municipality today has its own website. However, not every city has digitized their services to make costly and time-consuming processes a thing of the past.
The first step toward improving citizen satisfaction involves putting valuable information online. Citizens should be able to access the documents they need from home, without waiting in line. A website can also list contact numbers and emails of city clerks and other key staff that will help guide people to the right agent for their needs.
Now, uploading PDFs onto a website improves access, but not the user experience. People still have to scan, email or fax applications to their government. That's a start, but it's far from up-to-speed with the private sector.
Allow Citizens to Submit Applications Online
Adding the ability to submit forms online truly transforms the user experience for your citizens.
Online forms make dealing with government procedures easy. Today's smart forms integrate into the city website to look and feel consistent with the overall aesthetic of the page, which studies show will make people more confident in the website they are using. This is a big improvement on the off-site editable PDF files with digital signatures popular a few years back, and light years away from printing out a document, filling it out by hand and dropping it off.
These forms can then be processed automatically, reducing turnaround time and cutting down on the resources needed to fulfill requests. If they are filled out incorrectly or are incomplete, they can't be submitted – eliminating the need to call people to get a missing field filled out. Online payments and uploadable attachments make life easier for the user, who can complete a transaction from the comfort of their home laptop, mobile device, tablet — anyway they can get online.
No need for printers and fax machines. This is good, as fewer people have printers in their homes nowadays. Making form submissions available online helps local governments save on processing costs in the process.
It's all pretty easy for city administrators, too. Private companies who specialize in user experience now offer out-of-the-box platforms for governments looking to digitize their offerings. They're affordable, cut down on waste and expenses, and can be used as easily as attaching a document to an email. You don't even need to hire a development team.
Let Citizens Interact with Staff Online
Of course, not everything can be done through forms alone. Sometimes, you need to speak with someone at city hall to follow up on your program application or get your needs sorted out. Until very recently, people had to go downtown to experience their government — even for applications submitted online. Now, city hall can come to you.
A lot of cities are allowing citizens to follow up on their submission status online using chat tools. People chat with staff at city hall in real time to check on their applications and sort out issues with all the information on hand. This is enabled by a digital database that tracks online submissions and offers easy access to clerks, who can chat on the fly answering questions with better efficiency.
Citizen satisfaction with the user experience is a new priority in a lot of cities around the country. Governments want people to be able to access the services they need without breaking a sweat or wasting an afternoon in line. Using online resources smarter and designing websites to meet the expectations of the public are the first step in creating a more effective government.
Jonathon Ende is part of the GovLoop Featured Contributor program, where we feature articles by government voices from all across the country (and world!). To see more Featured Contributor posts, click here.