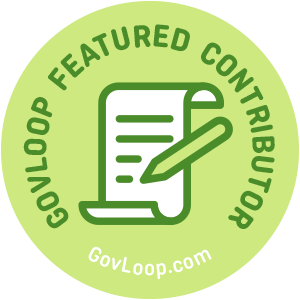 There's a building going up across the street and for almost a year. I've been watching it being built with equal measure fascination and frustration. I've seen the brochure and in addition to the rooftop pool, there's going to be smart building technology.
I'm excited thinking about all the cool things this building will offer its residents like smart locks and package delivery lockers. But a building is still a building and how a building is built is pretty standard–steel frame, re-bar, concrete, etc. There are codes and inspections along the way, all to get to that final product that residents will want and use.
Building products that people want to use can't happen without building standards. You can't have a rooftop pool without a roof and you can't have Wi-Fi without the building being wired. Things collapse when they don't have a solid foundation.
A Building is a Building is… Building
The same theme aligns across multiple industries, including federal financial management. When the government started using financial management principles there wasn't much standardization. But as the scale and number of systems grew, so did cost and compatibility issues. But to really provide products and services that incorporate next generation technologies people want to use, standards must be developed. It isn't as interesting as the end product, but that's how you get there.
For example, the Bureau of the Fiscal Service has an Office of Data Transparency. Sounds cool, right? We think so. We want to increase access to and the use of federal financial data in order to strengthen government-wide decision-making and accountability. When you think of data transparency, you expect a certain level of value. For users, the general public and federal agencies, it's all about easy and transparent access. And it starts with government-wide financial data standards. Yep, defined standards that will promote future innovation.
Our office of Financial Innovation and Transformation also recognize the power of standards. That's why they are in the process of defining outcome-oriented standards that will enable future innovation in federal financial management. Over the past few years, they've recognized three easy to understand steps you can use to bridge the gap between the status quo and the future.
Get On The Same Page and Start Small
Their first recommendation is no surprise, standardize as much as possible. Take steps to find out what is the same and what is different for each use case you explore. Ask yourself why each difference exists and what steps you can take to move it toward being in line with a common standard. Be meticulous but don't be afraid to start small, just get started.
Bring It All Together
Next, take steps to consolidate what is standardized. Align activities with their intended purpose. Ask yourself the same questions. Of the standardized use cases, which ones are the same and which ones are different and why are they different? Define if the differences are absolutely required to accomplish the broader strategic goal, and if not, move it closer to the standards.
Automate and Use Systems
Finally, try and automate what you can. Ask yourself if your standardization efforts offer any opportunities to use current systems or technology When you build a foundation of standardization, you make your way to the next level of innovation. It is the hard, and sometimes tedious work of providing better services for all taxpayers. Innovation and transformation for government agencies doesn't happen overnight. And buildings aren't built overnight. Standards for the building across the street are the key in providing amenities that users expect. And standards will pave the way for new financial management features, more effective products, and innovation to impact federal agencies on a larger scale.
You can follow Shayne L. Martin on Twitter and LinkedIn. He is part of the GovLoop Featured Contributor program, where we feature articles by government voices from all across the country (and world!). To see more Featured Contributor posts, click here.