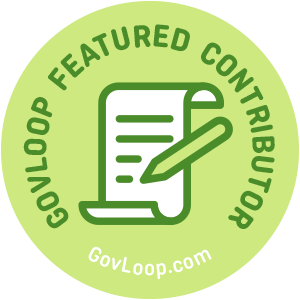 This week's post is guest-written by Sam Lovison, the City of Boston's Deputy Director of Performance Management, and Co-chair of DoIT's Summer Fellowship program.
Every year, the Department of Innovation and Technology's (DoIT) fellowship program offers college students and recent graduates an opportunity to spend the summer on an independently managed project. This year, 11 fellows from all over the United States and one from China joined the department to lead projects ranging from building a data pipeline to creating an evergreen content library for Boston.gov. At the end of each summer, we ask them for feedback on what went well and what we could improve upon as an experiential learning provider. Here are some of our lessons learned that you could use to prepare your own municipal fellowship program for its next set of innovators.
Provide a strong and marketable program
It's important that each fellow has an experience that, when shared, more or less represents what a future fellow can expect. Eight weeks can be a whirlwind, so it is important to design a program that gives fellows a sense of community, support and clear expectations for themselves and for the program. With projects ranging across diverse subject areas and stakeholders, we incorporated the following universal elements:
The DoIT fellows underwent a group orientation process, enabling them to start the summer on equal footing, to meet all members of the team regardless of who they'd spend the summer working with, and which allowed us to set guidelines and expectations up front to the entire group.
We scheduled a range of informational talks, panels and site visits with Cabinet Chiefs and staff across the City, encouraging fellows to gain a deeper understanding of the breadth, depth and challenges of the City's vast web of functions and responsibilities.
We assigned each fellow a "mentor" from the department – somebody they may not have otherwise encountered who could share experiences and advice and encourage them to attend meetings or work sessions outside the scope of their projects.
Prepare your project materials
Most of our summer projects require some work upfront to clean and prepare data sets or organize existing information. By properly preparing materials for your fellows, you'll free up time for them to build new solutions and deliver on products that could lead to lasting innovation. Furthermore, you will be better prepared to support them having engaged with the material yourself. With any luck, your fellows could find themselves moving beyond the recommendation phase and launching an initial iteration of their ideas. Resource constraints and shifting priorities can make it hard to play an active role in the scoping phase for all projects, but you should prioritize projects with active stakeholders who can define their needs, advise the project in a client capacity and work with you to prepare materials for the Fellow. Trust us, your fellows and your internal clients will thank you.
Put the user first by connecting your fellows to stakeholders

From expanding broadband to the launch of Boston.gov, the City of Boston has made bold moves to put the user first. Putting the user first doesn't mean prioritizing constituent needs over that of internal staff users. Instead, it means taking an expansive view of user research and making the time to speak to both internal and external users to drive continuous improvement of your products. This emphasis should extend to your fellows' summer projects. By facilitating face time between your fellows and your users, you increase the likelihood that their work will be adopted by stakeholders. One of our goals is to inspire new innovators to choose a career in public service, so it's also important to allow them the opportunity to find their own motivation to serve.
As much as we strive to anticipate the needs of our residents and plan for effective partnerships with other departments, the ebbs and flows of priorities are hard to predict. To enable a successful fellowship program — one that results in actionable insights for your City and a class of fellows with new skills and motivations — be flexible and nimble. We've found that by connecting fellows to a mentor in addition to a project lead and team lead, there are multiple resources that can provide guidance in the event of a project roadblock; by clarifying scope and preparing materials prior to the fellowship term we minimize risk; and by connecting our fellows to their end users we empower them to use their own inspiration as a guide in their work.
Interested in learning more about our fellows from this past summer and their work? Check out our story map. What are your tips for implementing a successful municipal fellowship program? Share in the comments!
Susanna Ronalds-Hannon is part of the GovLoop Featured Contributor program, where we feature articles by government voices from all across the country (and world!). To see more Featured Contributor posts, click here.