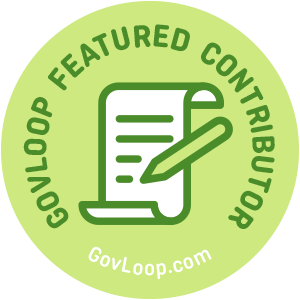 "What's for dinner?"
Growing up, this question drove my mom crazy as she struggled to maintain some semblance of work-life balance. She explained to me that it wasn't the decision fatigue after working all day or the expectation she was doing the cooking (she enjoyed it). The issue was the disruption of keeping her work and her home lives compartmentalized.
In recent years, how to obtain and maintain a healthy work-life balance has become a hot topic. When Anne-Marie Slaughter highlighted the struggles of working mothers in a way I had never seen before, I decided I was going to prove her wrong – I was going to be that superwoman. Now, six years later, having read Slaughter's follow-up and started to plug into the Lean In movement, I realize that she was right. Nobody is going to hand you a healthy work-life balance and our society is designed in a way to make it harder for women to achieve. However, there are ways to come closer to achieving your ideal work-life balance.
Over the course of my career, I've had varying degrees of success achieving my ideal work-life balance. Based on my experiences and the advice of women I admire, I believe I've come up with the five essential steps to achieve the most satisfying work-life balance.
1. Prioritize and re-prioritize often
The first thing to remember is that your ideal work-life balance may not be the same as your coworkers' or your friends'. When I was working full-time while in graduate school, I had a very different idea of what my ideal work-life balance was compared to my supervisor, a father of three. I had to evaluate what my goals and values were and what the ideal balance was to accommodate that. When I graduated from school, my ideal work-life balance shifted and when my partner and I start a family I know it will shift again. The point is to constantly evaluate what you value and work to ensure your work-life balance aligns with your priorities.
2. Set your work-life balance boundaries firmly
Setting and maintaining work-life balance boundaries can be a daunting task, especially for people early in their careers. It is important, however, to establish your boundaries early on and to stick to them. Let it be known that emails won't be answered over the weekend. If your job requires you to be available for emergencies, put the onus on your supervisor to call you if there is an issue that really cannot wait until the next business day.
3. Be consistent
Just as important, if your work-life balance boundaries are violated, respectfully, yet firmly, reestablish them. If your boss calls you out of a wedding to help him pick out his tie (a la Two Weeks Notice), that's a good opportunity to educate your boss on what constitutes an emergency. No matter how many times you say you are offline on the weekends, if you spend your Saturday afternoon answering emails, you are sending the message that weekend emails are fair game.
4. Find time every day to unplug
Make sure you have time every day to be completely offline. I take an extended commute home with a stop to work out. This allows me to center myself, read, listen to music, do whatever I need to decompress. Many women I have spoken to have a strict "time-off" time in the evening – usually around dinner and bedtime for the kids. This may mean you have to log back in after the kids have gone to bed if your job requires it, but you and the people you care about at home can count on those two to three hours every day. Similarly, come up with family traditions. Your kids may not remember that they only got to see you for two hours a day during the week but they will remember that you went to services every weekend or that Sunday night was movie night.
5. "Empty your bucket"
Every day before practice, my high school soccer coach used to say to us "empty your bucket." He meant that when you stepped onto the field, you were totally present in the moment. You didn't think about the paper you had to write or who Jimmy had a crush on; you thought about what the team was doing and what we needed to do to win our next game. I've taken this advice with me as a crucial part of my work-life balance strategy. When I sit down at my desk, I need to "empty my bucket" of the action that is happening at home. Similarly, when I walk into my apartment, I need to "empty my bucket" of the stress from work. Whether at work or at home, be fully present in what you are doing, and leave it there when you are done.
6. Bonus: Find people who support your efforts
What I ultimately took from the work-life balance articles and my discussions with women leaders is not that I can't have it all, but I can't have it all at the same time and I can't have it all on my own. I need people in my life to support me and pick up some of my slack as I work to prioritize some of my goals at the expense of others. I am lucky that I have a partner who will happily do the dishes or will make dinner on days I'm just too tired. When we have kids, I know he will gladly split parenting duties and be a true partner.
You don't have to be in a relationship to have this kind of support – a friend who offers to cook you dinner or listen to your complaints is just as important. Your parent keeping you on the family cell-phone plan so you can use that extra money to build up your travel fund can help you achieve your ideal work-life balance. You need the help of others to maintain your ideal work-life balance.
What can you do today to create your ideal work-life balance?
Amelia Shister is part of the GovLoop Featured Contributor program, where we feature articles by government voices from all across the country (and world!). To see more Featured Contributor posts, click here.