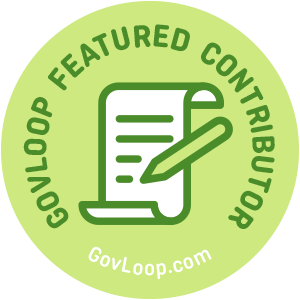 In the federal sector, rules of engagement are clearly defined. EEO regulations prohibit discrimination, bullying, harassment (sexual or otherwise), gender bias, age bias, etc. Those behaviors tend to be overt and employees can address them through the grievance process or other remedies.
Incivility is not as clear cut.
What is Incivility?
If someone uses an unfriendly tone, or forgets to include your name on the meeting invitation, or rolls their eyes when you begin to speak during the meeting, does that indicate malicious intent or are they simply having a bad day? The challenge lies in identifying if the person exhibiting those bad behaviors actually has bad intentions. The uncertainty of intention can create stress for the person receiving or observing that behavior. That stress is so impactful that it can erode workplace relationships, diminish morale, and create physical health problems. Here are a few more examples of how incivility can show up in the workplace:
Not listening
Not returning phone calls or e-mails
Using vulgar language
Criticizing people in public
Not recognizing everyone's strengths and contributions to the team
Failing to speak to others in the hallway
Routinely showing up late for appointments and meetings
Interrupting conversations or meetings
Engaging in gossip
Addressing people in an unprofessional manner (i.e. kid, child, girl, boy)
5 Things You Can Do to Reduce Workplace Incivility:
Practice Common Courtesy– Saying "excuse me", "good morning", "good afternoon", "please" and "thank you" never gets old!
Cut Back on the "Snark-asim" (i.e. snarky, sarcastic comments)- what seems like clever or dry humor to you could feel abrasive or bitter to the listener.
Be Mindful – Watch your tone and choose your words wisely. If you wouldn't send it to your Mom, then you probably shouldn't send it out to colleagues.
Be Considerate – You can be polite and caring with others, even if you are not in agreement with them.
Listen – When someone else is speaking, give them your undivided attention.
In the federal sector, OPM issues annual surveys to measure job satisfaction, but there have been few studies which specifically explore how incivility impacts staff. If you'd like to share your experience with incivility in the federal workplace, please click on the link below. The survey will take approximately 20 minutes to complete (but most participants complete it in less than 10 minutes), and it is completely anonymous (i.e. no need to provide your name, geographic location or the name of your agency). Participation is voluntary and you can discontinue at any time. Here is the survey link: https://www.surveymonkey.com/r/IncivilityStudy.
Wanda Pemberton is a coach, author, and doctoral candidate at Walden University. This incivility study is being conducted solely for academic purposes. Views expressed in the article do not represent her agency.  
Wanda Pemberton is also part of the GovLoop Featured Contributor program, where we feature articles by government voices from all across the country (and world!). To see more Featured Contributor posts, click here.