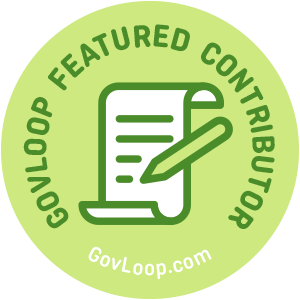 If you have anything to do with social media in your job, you have or know a tween or teen, or subscribe to anything pop culture chances are you've heard of TikTok. TikTok is a social media video app for creating and sharing short lip-sync, comedy, and talent videos. The app was launched in 2017 by Chinese developer ByteDance, for markets outside of China, and is extremely popular with over one billion users.
What makes TikTok different from every other social media app?
Platforms like YouTube and Facebook hosts creative content on their networks, but its production has largely relied on third-party software. TikTok distinguishes itself in its bundle of tools, effects, filters, as well as its ease in matching audio to video. It empowers its users to become content creators and keeps creation within the walls of the app.
With any new app or social media platform those of us in the social media sector wonder should we jump on board or sit this one out? For government organizations the answer to this is complex.
Before adopting a new social media platform for a government organization I ask myself:
Can we agree to the terms of service?
How are others (government entities) using it?
Can we use this platform to serve our mission?
Will this create more work for us?
How will we archive the content we post?
Will this help us reach a new audience?
How will we use it?
Next, I download the app and do some exploring. 
After an hour of scrolling and laughing, I could see the appeal of TikTok. I did some searching and did not see any government organizations actively using it. There might be some out there that I am not familiar with. 
While TikTok is very entertaining and some organizations are having success with using it, I would be hesitant to start posting content without a strong well though-out strategy. 
The terms of service are long and complex and would need to be reviewed by legal counsel. 

The platform has a very specific tone and voice. This would require a thoughtful approach without appearing to be "trying too hard." 

A process would need to be put into place regarding archiving for public record needs.

Will it be more work? Maybe… maybe not. This will depend on what kind of content you are already producing and how it will integrate with a platform like TikTok. 
Will you reach a new audience?
For us, yes. Our audience varies across platforms but sways more towards 40 to 65-year-olds.  It's estimated that TikTok has about 60 million monthly active users in the United States. 80% of users are between the ages 16 to 34. 
If you decide to jump on the TikTok train, I think a great place to start would be TikTok for good. TikTok has existing campaigns that promote educational and motivational themes. 
Kaytee Smith is a GovLoop Featured Contributor. She brings more than 10 years of digital communications and outreach experience to her role as Chief Content Officer at the North Carolina Department of Natural and Cultural Resources, where she helps tell North Carolina's story and oversees the department's editorial and content production team. She has a full spectrum of experience across platforms, including video and emerging social media, and works with divisions across the state on digital initiatives and content strategy. You can read her posts here.