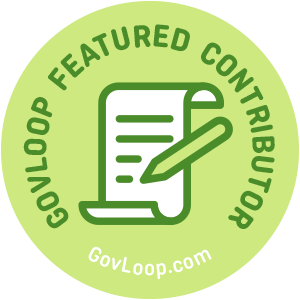 On April 1, 2020, Governor Ron DeSantis signed an executive order mandating senior citizens and individuals with serious underlying medical conditions in the State of Florida to stay at home to limit the risk of exposure to COVID-19. On April 9, the Florida Department of Health reported that the total number of COVID-19 cases in the state was up to 16,826 with a total of 371 deaths.
Steve, a 73-year-old Florida resident, had been trying for several days to communicate with his baby sister, Yvonne, who lives in another city in Florida. When he tried calling her mobile phone, his sister's only immediate connection to the rest of the world, the number was no longer working.
Yvonne, who is 71 years old, never married or had any children. Instead, she dedicated her life to serving others. Yvonne helped strangers get through their rough spots in life, first in charitable work and later as a registered nurse. She retired from nursing several years ago and lives alone with her cats in a modest home that had become hidden from street view by overgrown plants.
Steve, unable to visit Yvonne in person, sent her a handwritten note on April 9. It simply stated:
Are you okay? Please check one box below. Yes? or No? Let me know if you are doing good please because I am very worried. Love you, Steve
IMPORTANT: after you check either Yes or No place this letter in the smaller stamped envelope and mail it back to me.
A few days later Steve received a handwritten response from Yvonne. She had placed an X in the "No" box and wrote next to it "My car went dead but I have plenty of money! But no phone now!"
Further down, on the bottom half of Steve's letter, Yvonne used the remaining spaces on the lined notebook paper to write:
Dear Steve — Just got your 2nd letter. Hope you get this since the Post Office quit picking up mail from the box out there years ago. My phone contract expired without warning at the same time we got ordered to stay in our homes. I have no food now or milk. My cats are even begging for food since I have to dole it out carefully — they wouldn't be able to find food or survive outdoors. My neighbors are renters & don't socialize. Love, Yvonne
When Steve read Yvonne's note, he immediately tried to get help for her from a charity. They said they don't deliver help to her address. Then he called an area grocery store to order food for Yvonne on his account. They said they don't deliver to her address either.
In an act of desperation, Steve called 911 and told them the story. Caitlin Parrish, a Tampa Police Community Service Officer, was dispatched to Yvonne's address to do a welfare check. Officer Parrish and her partner immediately reached out to several non-profit and business community partners, and were able to obtain groceries and a hot meal for Yvonne, and personally delivered it to her that day.
Later, Officer Parrish and her colleagues in the police department brought Yvonne cat food for her kittens and a new battery for her car. They also connected Yvonne with a mobile phone company to get a new contract started and service for her cell phone.
But they didn't stop there. Officer Parrish and her colleagues arranged for someone to cut the grass and clean her yard. They also secured food delivery from Meals on Wheels so Yvonne would have a hot meal at least three days a week.
Steve was moved to tears when he found out all that Officer Parrish and her colleagues in the Tampa Police Department had done for his baby sister. Yvonne had helped many strangers in her lifetime, and now total strangers were giving her the help she desperately needed.
This story needs to be told. It demonstrates that in the midst of all the problems the world is facing right now, there are public servants like Caitlin Parrish and her colleagues who go the extra mile every day to help people in need.
Those public servants are able to do extraordinary things for the people in their communities because they have forged strong bonds with the non-profit and private sectors. And that is something we can all learn from.
Michael Folkray is a GovLoop Featured Contributor. He is developing the next generation of world-changing leaders. After a decade in private industry, he chose to dedicate the rest of his career to public service. Michael's major areas of responsibility in the Federal Government have included adjudications, quality assurance and customer service. Since 2003, he has served in various leadership positions in Dallas, TX, and Washington, DC. He is the founder and leader of a leadership book club for his office's management team. Michael earned a Bachelor of Business Administration from the University of Texas at Arlington and is a graduate of the Federal Executive Institute. Follow him on LinkedIn, Twitter or Instagram.