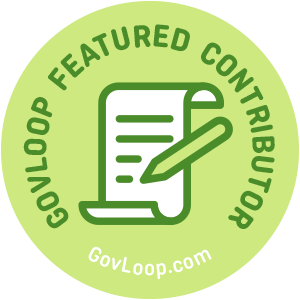 In my last blog post, I told the story of an elderly Florida resident who was helped in her time of need by Police Community Service Officer Caitlin Parrish and her colleagues in the Tampa Police Department. In this post, I will give you an inside look into how Officer Parrish and her colleagues were able to bring so many different organizations together to help that elderly lady.
Officer Parrish, a graduate of Saint Leo University in Florida, is currently assigned as the Neighborhood Affairs Liaison in Tampa's District Two area. She is involved in the community through Neighborhood Watch/Crime Prevention, Elder Affairs, and even assists the Crime Free officer in her district.
During the second week of April 2020, when the coronavirus pandemic was at its peak in Florida, Officer Parrish received a call from Tampa's 911 Communications Bureau. The dispatcher said they received a report about an elderly lady who didn't have any food, her phone had been cut off and her car would not start. The 911 caller was afraid she would die of starvation in her own house.
Officer Parrish and her partner immediately reached out to nonprofit community partners in the area and were able to get groceries from Catholic Charities for the elderly lady, Yvonne. Then the officers stopped at a neighborhood market, Forest Hills Grocery, to get some water, milk, and a hot meal for her. The owner refused to let the officers pay when he found out why they were buying food for Yvonne.
When Officer Parrish and her partner arrived at Yvonne's house, they found another officer there speaking to her because Yvonne's older brother, Steve, had called for police to check on her welfare after receiving a note from Yvonne describing her urgently dire situation. The officers gave her the groceries along with the hot meal, and asked her if she needed anything else. Yvonne told them that she was running out of food for her cats, and that her car would not start. The officers checked her car and figured out the battery needed to be replaced.
The next morning Officer Parrish and her partner went to a local Walmart to pick up a large box of wet cat food for Yvonne's kittens. Then, they went across the street to Tampa First Seventh-day Adventist Church. They had previously met one of their church members who told them the day before to come by because they would love to donate some things for Yvonne. There, the officers picked up large bags of food and household/hygiene items and took them to Yvonne's house along with the cat food from the store.
Officer Parrish had noticed that Yvonne's yard was severely overgrown so she figured they would try to get that taken care of as well after Yvonne said that her lawn guy was out due to a recent surgery. It just so happened that a lawn service, Green Earth Landscaping and Maintenance, was on the street servicing the neighbor's yard. Officer Parrish spoke with the owner, Robert Ovarlet, who offered to set up permanent service for Yvonne and, when asked if he could cut the grass that day, he offered to do it for free to do his part in the community.
The officers also set out to replace Yvonne's car battery. One of Tampa's police street sergeants had built up a wonderful relationship with local businesses, and while the sergeant was at a local Walmart with Officer Parrish and her partner purchasing the battery for Yvonne, the manager told the three of them that the battery was being donated on behalf of Walmart to help out Yvonne during these tough times. Officer Parrish and her partner then took the new battery to Yvonne's house. Once they installed the battery, they were able to get her car started.
After finding out that Yvonne's cell phone contract had expired and she had no phone service, Officer Parrish researched affordable senior phone plans for her. She also helped Yvonne contact the mobile phone company to get her new cell phone service started. The mobile service provider set her up with an account over the phone and said they would mail her a new SIM card. The day after Officer Parrish had been to Yvonne's house, she sent her a letter to let her know she would be back to assist her in setting up the new card.
Officer Parrish also called Yvonne's brother, Steve, to assure him that his sister was okay. Furthermore, to ensure Yvonne would have a hot meal at least three days a week, Officer Parrish helped secure food delivery from Meals on Wheels.
Officer Parrish was able to make all these things come together because she and her fellow public servants in the Tampa Police Department have built strong relationships with members of the private and nonprofit sectors. She told me that everyone in the community comes together to help out their neighbors in times of need. Speaking of herself and her colleagues in the department, she said "We love to serve our citizens… [and] we are here for our members in the community and do our part to take care of those who need it."
I am inspired by this story because, like so many of her colleagues in the public sector, Officer Parrish is a talented young person with a graduate degree who, undoubtedly, would be very successful in a more lucrative career field. Yet, her and many others like her have chosen to become public servants, selflessly serving their communities in so many areas where the needs are greater than the resources at their disposal. In spite of this, these true local heroes orchestrate tremendously effective cross-sector partnerships to meet those needs.
Michael Folkray is a GovLoop Featured Contributor. He is developing the next generation of world-changing leaders. After a decade in private industry, he chose to dedicate the rest of his career to public service. Michael's major areas of responsibility in the Federal Government have included adjudications, quality assurance and customer service. Since 2003, he has served in various leadership positions in Dallas, TX, and Washington, DC. He is the founder and leader of a leadership book club for his office's management team. Michael earned a Bachelor of Business Administration from the University of Texas at Arlington and is a graduate of the Federal Executive Institute. Follow him on LinkedIn, Twitter or Instagram.