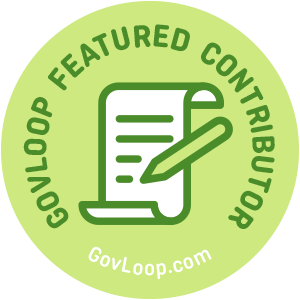 To succeed in your career, become the best at whatever job you are doing at any given time.
A few years ago I was invited to answer questions from a group of new employees in my organization. The session was about career growth and opportunities. The last question from the audience came from a young man who asked: "What is your 5-year plan?" He was probably shocked when he heard my response. "I don't have a career plan." I simply do the best job that I can at any job I am given.
Over the years, I have been promoted several times. I didn't plan or necessarily seek to get promoted. The promotions were offered to me without me seeking them. Surprisingly I didn't start off with any specific skills that could impress someone reading my resume.
What sets me apart is my commitment to become the best at whatever job I am doing at any given time. That desire to be the best at my job doesn't come naturally. I could do average work but I would be in a constant state of despair because I need to know that I am making a difference. So I look for the deeper purpose in everything I do.
Before I was promoted to a leadership position, I applied to join a newly-formed quality assurance team in my office. No one else applied. Most people weren't interested while others wanted more pay to do something like that. I was blessed and thrilled to be selected. I didn't have a clue as to what I was getting into but I just knew that we could make a difference by improving the quality of our services.
I started the new assignment by meeting regularly with my new boss to learn everything I could from him. Later, I immersed myself in the study of quality assurance practices, mostly by reading discounted, free and borrowed books. I also spent countless hours researching the topic on the internet. After a couple of years, my boss realized that I had outgrown my assignment so he created a new position for me to lead the quality assurance team.
The learning process never ends.
After my first promotion, I did not take a vacation from learning. I took an intensive 80-hour online course covering the quality assurance industry standards at the time, Lean Manufacturing and Six Sigma. I also attended conferences on the topic and even took a class in statistics. After a few more years, I was promoted again. This time to lead a new team that was created to implement an innovative process in my office.
The circumstances I mentioned may be unique to me but, no doubt, anyone who shows up to work every day with a desire to learn can only do well. The next step is to set out to be the best at whatever job you are doing at any given time. Never stop researching and studying the relevant field of knowledge and, chances are, you will become the best at it in your organization.
To succeed at work, and in life, remind yourself every day that mediocrity is not an option. The people who stand out are the ones who clearly rise above the average. Whether or not a promotion is in your future, make it your goal to become the best at whatever you are doing at any given time. You will have the satisfaction of knowing that you are making a difference in your own life and, potentially, in other people's lives.
Michael Folkray is developing the next generation of world-changing leaders. After a decade in private industry, he chose to dedicate the rest of his career to public service, spending the first 7 years of his government career with the United States Department of Justice. Since 2003, Michael has served in various leadership positions within the United States Department of Homeland Security. He is the founder and leader of a leadership book club for his office's management team. Michael earned a Bachelor of Business Administration from the University of Texas at Arlington and is a graduate of the Federal Executive Institute. You can read his posts here and follow him on the following platforms: LinkedIn; Twitter; Instagram.