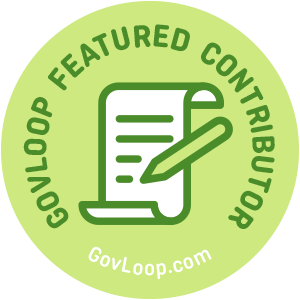 Cruising has become a major part of the tourism industry. There are over 20 million passengers carried worldwide. The birth of leisure cruising began with the formation of the Peninsular & Oriental Steam Navigation Company in 1822 (Wikipedia). Cruise ships are organized as floating hotels.
The Cruise
In life, there are people who cruise (float) and those who sail. Individuals who cruise appear to be laid back. They let others create events for them. Cruisers utilize a captain. They go for the ride and simply cruise along.
Recently, I went on a Caribbean cruise to several ports. The ports were already established, the excursions and buffet as well. In the middle of the North Atlantic ocean, there was a sense of helplessness that bestowed upon me. Filled with anxiety, I was waiting for the arrival of the next port to see any sign of land. Almost everything was determined for me. I had no sense of direction and no power to sail.
How do you know if you are on a cruise in your career? Is it where you want to be? Is it right for you? Or do you want to take more control and become the captain of your career?
Things to Know Before Cruising
Others may determine the direction in which you will go
Successes may be scarce
Know that cruising will cost you opportunities
Flexibility and options are limited
You have no control
Come Sail Away!
Individuals must be hungry to sail. These individuals steer the ship. They avoid the buffet line and choose a la carte. Sailors skip the buffet and head to the main dining room. In the main dining, they order from a menu. They choose exactly what they want. It may feel like they are treating themselves. They take command of their career.
Captain
A captain holds ultimate command and responsibility. As the captain of the ship, you can be responsible for the efficient operation of your career. The captain is the leader of his/her career. The following are over a dozen tips suggested to sail like a captain:
Shell out hard work and good work
Be willing to do things different from others
Participate in stretch assignments as wide as the ocean
Serve on committees with a diverse group of people
Network among like-minded fishes
Get to know the players in the sea (organization)
Read everything you can about the organization
Attend town hall meetings to understand what's going on around you
Read an article about your field of work at least weekly
Treat everyone the same regardless of their hierarchy
Send word that you are on your way
Under promise and over-deliver
Take control
Let's leave cruising to your vacation after you have accomplished a number of the above tips. Come on! Become the captain of the ship. Sail in the direction you want to go. Sail away to a destination that best describes your career! Bon voyage and good luck!
June Cox is a GovLoop Featured Contributor. She is a Human Resource Specialist, Human Resource Development (HRD) with a federal agency. She has a masters degree in education and provides employee training and development to federal employees. June is a certified workforce development professional and a member of the National Association of Workforce Development (NAWDP). She has trained and developed hundreds of employees. She values investing in others. You can read her posts here.