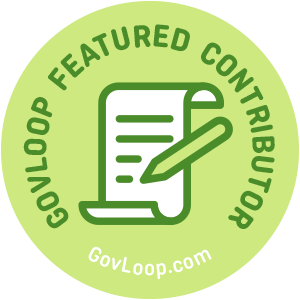 A study published in the Journal of Language and Social Psychology revealed that "prolific liars" are more likely to be employed in professional and technical occupations. Ironically, in those fields, employers rely heavily on employees adhering to an "honor system." For example, those employees typically don't have to clock in or out, frequently work without direct visual contact from their supervisors, and their jobs require them to travel regularly at their employers' expense.
Sadly, the so-called honor system is frequently abused by dishonest employees. Clearly, watching employees work is not the solution. Even if it was possible to constantly watch employees in the office, while telecommuting or on business travel, it would take up all of the supervisors' time.
The only viable alternative is to hire honorable people, and cultivate a culture of honor. The most effective hiring strategy is obviously to only hire people with impeccable integrity. However, it is not always feasible to test for honesty. During my 15+ years in leadership, I have participated in numerous hiring panels. Regrettably, I don't remember a single occasion in which we tested a candidate's honesty.
A multitude of tools have been devised to test employment candidates' ability to write, comprehend, work well with others, etc. But the most critical of all qualities–integrity–is seldom tested before making hiring decisions for professional and technical occupations.
I recently researched the topic and discovered that there is no shortage of pre-employment integrity tests. However, their reliability has been questioned and some states have placed limitations on that type of testing or completely banned the tests. Furthermore, the Employee Polygraph Protection Act prohibits using lie detector tests on applicants for employment except in very limited circumstances.
How about asking the employment applicant's previous employer about the candidate's honesty? Unfortunately, job references may not be a reliable source of information regarding a candidate's integrity. Most respondents are reluctant to say anything negative to a potential employer regarding a former employee's character because they fear litigation.
An alternative to outright testing or asking previous employers about a candidate's honesty is to ask questions during the interview designed to test the applicant's credibility based on her/his resume. This method is effective because resumes are a common source of misinformation.
For example, one technique is to ask the applicant for specific details about his/her area of responsibility at a previous employer. An applicant's inability to answer with a high level of specificity may reveal potentially exaggerated claims in the candidate's resume.
Once the right people have been hired and are on board, leaders must cultivate a culture of honor by continually extolling the virtues of honesty and integrity in the workplace. More importantly, those leaders must also "walk the talk." It's not enough to just talk about it. Leaders set the tone for the whole organization. Therefore, leaders must hold themselves to the highest standards of integrity.
An organization led by people of integrity who hire honest workers and embrace a culture of honor is bound to be staffed by highly-engaged employees. Having engaged employees is the most effective driver of success.
Michael Folkray is developing the next generation of world-changing leaders. After a decade in private industry, he chose to dedicate the rest of his career to public service, spending the first 7 years of his government career with the United States Department of Justice. Since 2003, Michael has served in various leadership positions within the United States Department of Homeland Security. He is the founder and leader of a leadership book club for his office's management team. Michael earned a Bachelor of Business Administration from the University of Texas at Arlington and is a graduate of the Federal Executive Institute. You can read his posts here and follow him on the following platforms: LinkedIn; Twitter; Instagram.