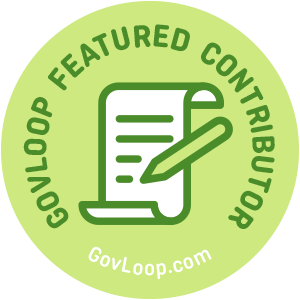 Dress for success. Don't let your appearance derail your career.
One morning, as I dropped off a relative at her job, I noticed a young female walking in wearing flip-flops, a T-shirt and pajama pants. I asked my relative if they had a dress code. They didn't but I suspect the young lady's career wasn't on the fast track. At least not on the fast track up. Even if an organization doesn't have a strict dress code, is it wise to go fully casual? Not if you want to advance your career.
I once knew an IT tech whose manager described as an unmade bed. He wore the right clothes, maybe even a tie on occasion, but his dress and hairstyle could only be described as sloppy. His shirt was halfway untucked, his pants as wrinkled as they came out of the dryer, and his hair looked like a static electricity magnet. Not the guy a manager would want to bring with her to a meeting with her boss. A sloppy look is perceived by managers as a sign of a sloppy worker, even if not necessarily true, and a manager's perception is her reality.
At a previous job, everyone could spot a particular supervisor by the stain on her sweater. It's not that she always wore the same stained sweater. It seemed like she had a closet full of them. I worked a later shift so I don't know if she came to work like that but surely by the time I went in she had a stain below the neckline on whatever sweater she was wearing that day. By the way, this wasn't at a restaurant or another stain-prone workplace; this was a call center. I didn't follow her career but I suspect that she didn't make it far as long as she wore those stained sweaters.
My own story of unwise dressing came later in my career. As a mid-level manager, I fell into a funk. I had gained a significant amount of weight by then and I started wearing the belt under my protruding belly. Also, being of a non-standard pants' hem length, I wore trousers that were an inch too long for my legs. I reasoned that would be better than wearing puddle jumpers but it resulted in the pants' hem getting stepped on by the back of my shoe soles.
Over time, the hem got frayed. Being too cheap to have them fixed by a tailor and not wanting to replace the otherwise-fine trousers, I wore frayed pants to work on a regular basis. After finding myself stuck in career-freeze mode, I wised up, gave up the frayed pants to charity and made up my mind to never wear frayed clothes to work again, not even on "casual Fridays." My career started to pick up speed after that.
I made the change after noticing that my colleagues on career fast tracks always looked well-put-together. For some of them, their job skills had not developed to the same high level of proficiency as their dress and grooming skills but nonetheless they were regularly promoted.
Wouldn't you rather get the promotion and learn the necessary skills on the job? Either that or get left behind while your neatly dressed colleagues move up the chain.
Michael Folkray is developing the next generation of world-changing leaders. After a decade in private industry, he chose to dedicate the rest of his career to public service, spending the first 7 years of his government career with the United States Department of Justice. Since 2003, Michael has served in various leadership positions within the United States Department of Homeland Security. He is the founder and leader of a leadership book club for his office's management team. Michael earned a Bachelor of Business Administration from the University of Texas at Arlington and is a graduate of the Federal Executive Institute. You can read his posts here and follow him on the following platforms: LinkedIn; Twitter; Instagram.