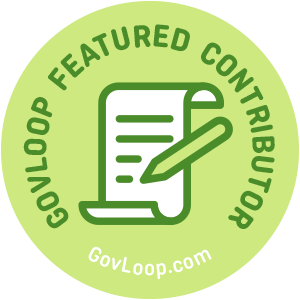 Coming back to the office after the holidays can be rough. Prior to the weeks surrounding Christmas, Hanukkah, and the New Year, there's a festive feel around the office. Yes, there's work to do, and, often, there's a crunch to get work done before the new year, but there are parties (mine are actually division meetings, but with food and decorations), door decorating contests (if anyone has a clever idea for my door next year, there's a Starbucks gift card in it for you), and the hope that the person who wanted that big project turned around before she left for leave didn't complete her portion and is somewhere in Minnesota without internet access until January 6. Once everyone leaves on their holiday travel or use-or-lose leave, all is calm and bright.
I typically don't travel for the holidays, but I do sometimes take time off around Christmas and New Year's Day, just because (what a luxury, right? Look for #whitecollarproblems in a coming post). This year, however, I didn't. I took a day before and a day after Christmas, and that was it. And It. Was. Magical. I was able to catch up on non-time-sensitive projects that I'd been putting off. No one was knocking on my door and asking me to complete a rush product. Emails slowed down, and I had the end of the year to catch up. It was the best use of the end of the year (OK—being with family and friends would've been better, but, workwise, it was pretty nice). Now, that's not an invitation for anyone to stay at work over the holidays (please; I need you to leave); I'm simply pointing out that not taking leave isn't always as depressing as it may seem when you're in the throes of FOMO.
At any rate, whatever you do for the holidays/end of year, coming back is, in almost all circumstances, a drag. The party is over. If anyone brings treats into the break room, they're either leftovers from holiday celebrations that your coworkers want to get out of their house (and that their snotty nieces and nephews poked their fingers into), or . . .. Actually, no. That's it. Having a 2pm sugar crash because you're used to all the delicious holiday snacks you've been pressured into eating for the past 3 weeks? Have some germ-filled cookies and score a week of sick leave. And nothing looks sadder than your coworkers' office doors or cubicles as they go from Season of Light to something from Dilbert.
So, what to do? Inevitably, there will be a crash (sugar, alcohol) and/or overload (sleep, over-stimulation by all your coworkers returning, people talking at you about matters of national security). The weather in many parts of the country is dreary. There's nothing to look forward to until­­­­—what, spring?—and it's back to the grind. How do we overcome these post-vacation blues?
Only Fools Rush In
First and foremost, don't expect to jump back in right away. Give yourself a hot minute to readjust and remind yourself what you were working on before your main concern was watching your kids slurp Uncle Luis's wine-soaked fondue. Your work will thank you. Also, anyone depending on you to collaborate or move a project will either be assuming you're coming back from a vacation or coming back themselves. You've got time.
Absence Makes the Heart Grow Fonder . . . Or Forgetful
Looking for the perfect excuse to break your 2-pm cookie habit? This is it! The absence of treats waiting to be enjoyed is actually good for getting you back on track. This way, you can enjoy those treats on the special occasions they're intended for: birthdays, random holidays, completion of big projects. The absence makes them that much sweeter, and, in their absence, you'll forget them, which is win for your health! (Consequently, maybe you have coworkers who traveled for the holidays and now want to share their famous bourbon balls. This may be detrimental to your new year's resolutions, or it may be the perfect weaning strategy. Jury's out.)
Refresh Your Space
Take down the holiday decorations around your workspace and add something fresh. I've been loath to take down my door decoration (it took some work!), but it's time. In its place, I've added a cute clock I got as a Christmas gift and some bright ads for my daughter's Girl Scout cookie sale. My officemates took down the "happy holidays" message from our group whiteboard and added something office-specific (bringing awareness to this month's transportation safety message: grade-crossing accidents). A change of scenery makes the transition to the new year more exciting.
Plan Your Next Getaway
A wise friend once told me how she gets over the daily drudgery by planning her next exploit. Turns out, that's great advice! Whether it's a local day trip to play tourist in your hometown or a fabulous Mediterranean adventure, planning a non-work-related excursion (in your free time, of course) can give you that light that you're straining to see at the end (or midcareer) of the tunnel.
Vacations and simple time off are vital to our productivity at work, not to mention our general well-being, and, as Americans, we don't take enough of that leisure time we truly need to succeed. Although coming back from time off can be depressing, remember that time off is good for you, your employer, and your team. Take it slow. Don't demand too much from yourself (or your colleagues), and be grateful to have a workplace to come back to.
All is well. Happy new year.
Ronda Lindsay is a GovLoop Featured Contributor. She has been an editor in the federal government for 13 years, working first for the Department of Defense and then for the National Transportation Safety Board. She has a master's degree in professional writing from Towson University and a bachelor's in English, with a minor in writing, from Oregon State University. She is passionate about plain language (in the government sphere), nature, books, fitness, and crafting. Originally from Portland, Oregon, Ronda loves to mentor others from west of the Mississippi who are interested in civil service. You can read her posts here.