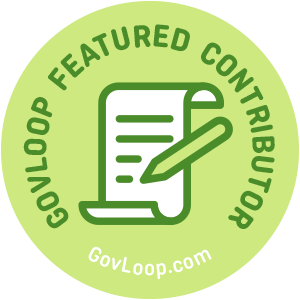 For managers in local government, typical assigned work includes committee participation or leadership of and coordination with various boards. Board participation is also an ideal way to increase your networking capacity and professional development. You may be the ideal point person to reach between public and private interests and be able to provide the insight often needed for a non-profit, technical committee or community group to work within the parameters of local regulations.
Maintaining high performance at your job while participating on multiple boards is possible. But when do you say 'No' or know how much is too much?
Often there are ways you can contribute in a less time-consuming manner. Committee participation doesn't necessarily require sitting on the board of directors, for instance. In other cases, where your interest is high or the job requires it, there are ways to accomplish your required tasks and maintain peak work performance while also juggling multiple boards or board positions within external and internal organizational structures.
Here are some tips on how to navigate board participation:
Your time is valuable.
If your drive to and from a meeting location is longer than the actual meeting, ask for a call-in option. Face to face is important; however, using conference calls or webinar formats to best utilize your time is equally important. Changing how you participate can lead to you giving your best at the meeting and with tasks accomplished during the would-be-drive time.
Is it mandatory or interesting?
If board participation is a requirement of your position, it may be something that you have to stick with. If not, take some time to assess your interest, contribution, and relevance to your work and to the organization. Many of us have been on boards where certain directors would rather not be there, and most of the time it is pretty obvious. Be ready to commit your time, treasure or talents to the meeting or task at hand when you participate.
Perform due diligence.
Ask questions before jumping in when presented with a request to sit on a board. What will be your contribution? What niche do they see you filling? Is there an opportunity for an on-boarding process to understand the structure or what their main goals or plans are? Are you able to read through bylaws or see how long your term would be? Does the group provide confidences that they are a well-functioning and active group? Make sure that it is a good fit before going all in.
Know when your eyes are too big for your stomach.
Admit when your plate is too full. Being asked to serve on a board of directors is an honor, particularly in the early stages of a career. Experiences you gain during board participation can be invaluable.  But if more time is spent on agendas, committee tasks and other project coordination for your boards than on actual tasks needed to fulfill your professional job duties, it's likely time for some reflection and assessment. Take some quality time to reevaluate where you are in your career and what you need to devote to other professional goals. Formally submitting resignation from a board that is too consuming may be the best way to help trim down what's on your plate.
How much weight will you carry?
Whether your board participation includes sitting on a subcommittee, heading up a restructure or filling an officer position, there are some inherent levels of involvement and work included. The positions held therein also impact job and board performance. Understanding the true commitments of becoming a board chair, for instance, will inform a decision on whether or not you have the time and energy to be fully present in that role of responsibility.
You may also be interested in Back to Basics to Training the Board or Effective Time Management.
Amy Kay is a GovLoop Featured Contributor. She has worked in municipal stormwater management for 10 years and has served as the Clean Water Manager with the City of Davenport since 2016. Here, she directs the resource conservation and watershed management programs along with activities of the Clean Water Program in compliance with NPDES and MS4 permits. You can read her posts here.