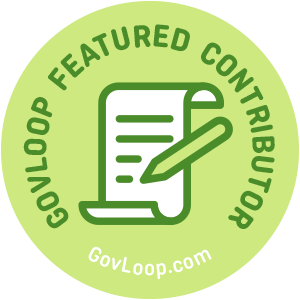 Last week was STEM Week in Massachusetts, an effort to raise awareness and boost interest in STEM education among students and teachers. Boston's Department of Innovation and Technology (DoIT) and Office of New Urban Mechanics joined in the festivities by leading the fifth graders of Patrick J Kennedy elementary school in some STEM activities.
STEM, an acronym for science, technology, engineering and math, emerged as a curriculum in the 1990s after the US National Science Foundation adopted the concept from the STEM Institute, a successful DC-based summer program for talented latinx youth. STEM represents a movement in education policy towards addressing a perceived shortage in the home-grown labor supply for high-tech jobs in the US as much as it is meant to prepare students with the skills they need to be competitive in an evolving job market.
More than just the sum of its parts, STEM curriculum also advocates an interdisciplinary approach to learning the featured subjects. It's an attempt to break down independent subject silos and inspire students with real-world applications for the problem-solving skills they have acquired through their coursework. Last week, I learned from my six-year-old niece that many people now include 'A' for 'Arts' to promote STEAM education, which struck me as inclusive to the point of meaninglessness, until I came to appreciate that the emphasis on integrated learning is as important to the STEM curriculum as the subjects are themselves. By including Arts, we emphasize creativity, design and innovation as driving forces behind success in school and work, and recognize that advances in technology necessitate a paradigm shift in education away from memorization of facts and toward inquiry-based learning.
Determined to honor these principles and create an engaging experience for all of the kids, City Hall staff visited the PJK elementary school last Thursday with two STEM activities – one "analog" and one "digital." Our first activity challenged the kids to build the tallest, most "structurally sound" tower out of nothing but 8.5" x 11" pieces of paper, folded into any combination of three geometric shapes – a cylinder, a triangular prism or a rectangular prism. Kids were allowed to use tape to keep their shapes intact but were not allowed to tape the paper shapes together. This activity allows kids to learn about load distribution, a fundamental concept of structural engineering.
Our second activity had the kids code their very own game of Crossy Road, which is apparently gen Z's version of Frogger. Using Scratch, a free programming platform for new coders created by the MIT Media Lab, they chose avatars to represent a player, a goal and an obstacle, then used the intuitive language to program rule-based actions and animations for each. They got to play the game they built and make improvements as they went! It was incredibly cool. Try Hopscotch if you are on a device that uses iOS.
Workers in the STEM fields are in high demand and, according to the Bureau of Labor Statistics, STEM occupations are expected to grow by over 4 percentage points more than non-STEM occupations between 2010 and 2020. Is STEM education in the US keeping up with the demand for workers? Some say not well enough. A recent study from the Pew Research Center found that a minority of the public considers STEM education in the US to be at least above average compared to other industrialized nations. As of 2015, the Programme for International Student Assessment found that 15-year-old students from the United States demonstrated slightly above average performance in science and slightly below average performance in math.
And the skills gap? Some employers report being dissatisfied with their workforce, or unable to find new talent with the right skills. Citing these reports, Rep. Virginia Foxx (R-NC), chairwoman of the House Committee on Education and the Workforce, introduced the PROSPER Act for higher education reform late last year. However, some experts urge more nuanced judgment, arguing that the skills gap issue is, in fact, smaller than widely advertised. Articles in the MIT Technology Review and from the National Association of Colleges and Employers lament that the alleged "myth" of the skills gap is perpetuated by misuse of statistics, such as the supposed 6 million unfilled jobs cited by Rep. Foxx as justification for her bill. Low unemployment and steady wage rates contradict the claim that industry needs outpace skills training, and in fact, most of those 6 million "unfilled" jobs are a result of "voluntary separation"– quitting, retiring or transferring – which indicates opportunity for workers and a healthy economy. Rather than sweeping reform, these experts suggest that the gaps that do exist are localized and job specific, and advocate partnerships between local educational institutions and specific employers in the region. Furthermore, technology advances so quickly that even the best STEM curriculum can't guarantee skills that will be relevant in 5-10 years. Shouldn't employers take responsibility for the ongoing training of their employees?
While the quality of STEM education in the United States is up for debate, what isn't is the need to remedy unequal access to opportunity. According to a study conducted by the National Science Board, black and latinx candidates continue to be underrepresented in all STEM fields. What's more, women of all racial backgrounds are underrepresented at almost every level of STEM education and within the workforce. The Pew study cited earlier confirms these trends. There is hope, however, as the NSB study concludes that representation among underrepresented candidates is rising. It's important that STEM professionals and employers continue working with teachers, community groups and parents to advocate for more STEM opportunities for students. By dedicating time to this important cause, each of us can do our part to create a more equitable and inclusive STEM workforce.
Susanna Ronalds-Hannon is part of the GovLoop Featured Contributor program, where we feature articles by government voices from all across the country (and world!). To see more Featured Contributor posts, click here.