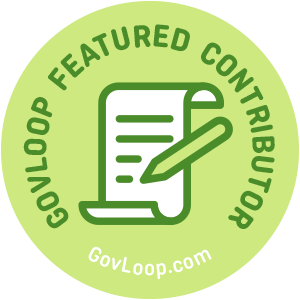 My main focus as an IT project manager is supporting implementation of state laws and city ordinances, often by streamlining or digitizing existing processes. I've recently had the exciting opportunity to contribute to the design and implementation of Boston's new program for licensing and regulating short-term rentals, which will take effect on January 1st, 2019. This week, in the spirit of collaboration, I'm sharing our approach to implementation and I invite feedback while we are still formulating our approach and examining alternatives.
A brief explanation of our ordinance:
Boston's short-term rental ordinance, signed into law by Mayor Martin J. Walsh on June 15, 2018, defines a short-term rental as the use of a residential unit for occupancy for a period of fewer than 28 consecutive calendar days for a fee. Allowed use is defined by three unit type classifications, with increasing fee amounts:
A limited share unit is one in which the owner-occupant is present during the rental
A home share unit must be the owner's primary residence but the owner may be absent during the rental (this one fits the use case of a teacher who rents their home out while on vacation themselves during the summer months)
An owner-adjacent unit must be within an owner-occupied two or three family building, but is not the building owner's primary residence.
There are additional unit eligibility criteria and operator obligations that you're welcome to explore in more detail in the ordinance itself or on our more reader-friendly webpage. Unlike with some models that have been adopted in other cities, the ordinance does not incorporate a room rental tax (there may eventually be a state law to that effect) or a cap on the number of nights per year a short-term rental unit may be rented. There will be daily fines for failing to register or advertising an ineligible unit for rental.
How we plan to implement:
We are still in the beginning stages of implementation and, though much has yet to be determined, our plan for effective implementation is shaping up around three independent but integrated components:
The license: We plan to build a short-term rental license in-house with existing technology. The final product will include a front-end digital form integrated with back-end workflow software that will guide an application through clerical review, payment, issuance and an annual renewal process.
The unit eligibility list: The ordinance defines unit-based eligibility criteria, such as that the unit must not be the subject of three or more code violations in a six month period or be restricted by affordability covenants. We are pulling attributes from different sources to engineer a dataset for the explicit purpose of defining eligibility status by unit address. Clerks will refer to this data set in order to affect issuance determinations and suspensions of active licenses.
The enforcement: The bulk of enforcement activity will naturally be monitoring host platforms to make sure that listings contain a city-issued license number in good standing, among other things. The City released an RFP this past Tuesday, September 4, in the interest of partnering with a vendor for this service. While we are excited to read the various approaches presented in vendor proposals, we are prepared to use our internally-maintained unit eligibility list to drive license suspensions in the City's registry. This will minimize the need for a vendor to interface directly with our addressing data; they can use license number as a potentially more reliable unique ID on which to reconcile listings against the City's registry. We will rely on this vendor to periodically produce a targeted list of short-term rentals that may be in violation of the terms of the ordinance.
The regulation of short-term rentals, as well as other industries that have arisen out of the shared economy, has presented a unique challenge to cities across the globe. It is unusual to have an enforcement program that is so reliant on data analysis rather than boots-on-the-ground inspections. We are doing our best to be thoughtful and meticulous in these early stages and we welcome your feedback.
What do you think of our approach? Have your cities tackled short-term rentals yet? If you're just now getting there yourself, please reach out with questions if you think you can learn from us!
Susanna Ronalds-Hannon is part of the GovLoop Featured Contributor program, where we feature articles by government voices from all across the country (and world!). To see more Featured Contributor posts, click here.