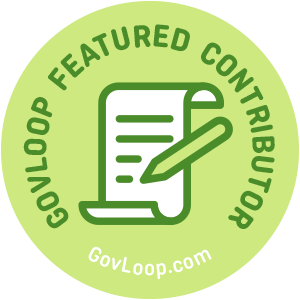 A career as a municipal Chief Executive Officer (CEO) is a dynamic line of work in which you learn transferrable skills that can be used in any part of the United States. In my last article, I interviewed Scott Shanley, General Manager of Manchester, Connecticut and he discussed the nature of the work. The interview continues here with his career advice for anyone thinking about pursuing a career as a municipal CEO.
MRC: What do you like about being a General Manager?
SS: The variety, depth and breadth of the job. In a multi-national company, there is a nexus between making jet engines and lunar landing equipment, for example. But, what is the nexus between landfill management, human services and police departments, drinking water and libraries? They are all town services with very different missions and you have to understand how they all work. And, I like working with people.
MRC: Are there educational degrees that would be most helpful to someone thinking about becoming a GM?
SS: Public Administration; you get the nuts and bolts of the work. When I went to graduate school, they didn't spend time on psychology or communication. They should have. The job is about people and working together, getting things done, helping staff enjoy what they do. And, being able to convince 58,000 residents about something is a good thing.
MRC: What traits are necessary for success as a GM?
SS: Independent thought; willingness to move on, diplomacy, and, the ability to read between the lines and recognize agendas. Know what is right.
MRC: What type of work experience would be most helpful to someone thinking about becoming a General Manager?
SS: Experience managing people. If you are working with a committee, one person doesn't make the decisions and the members all have different ideas. You have to be independent-minded and able to navigate between them. Human resources or budgeting would be good backgrounds traditionally.
MRC: What professional resources are available to General Managers?
SS: The International City Managers Association (ICMA) and networking with members. I can look to other communities and managers for information on projects. There is only one manager in a community so you have to look elsewhere for advice.
MRC: Do you have any career advice for someone thinking about becoming a General Manager?
SS: It's important to stay on the balls of your feet. The elected body needs to know it's a career, not all about a job. Elected officials will change. Fundamental policy and direction with which you are invested can change. They may ask you to do things against your principles. In the end, you need to be able to gracefully take your leave.
That's powerful advice for anyone thinking about becoming a municipal CEO. It's a challenging and demanding career but one that is fulfilling because you can make positive things happen in whatever community you choose to work. And, the skills you acquire on the job give you the flexibility to work in municipalities of different sizes throughout the United States.
Municipalities need talented people to take on the challenge.
Maybe that's your next career?
Mary Roche Cronin is a GovLoop Featured Contributor. She is the Director of Human Services for the Town of Manchester, Connecticut and has held that position since January 2005. She is responsible for management of four divisions, provides contract oversight for community agencies receiving town funding, and represents the town on community, regional and statewide human services planning and advisory groups. She also provides oversight of the department budget and state and federal grant funding. She has a Master's degree in Child Welfare from St. Joseph College in West Hartford, Connecticut and a Juris Doctorate from Western New England College School of Law in Springfield, Massachusetts. You can read her posts here.