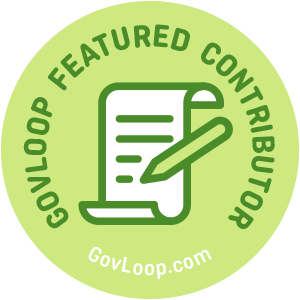 Community engagement is an important part of how governments interact with their constituents. It is a democratic idea that public participation can help the decision making process and information can be shared at a faster rate. While many agencies practice community engagement, there is no single way for how to engage. It is an ongoing process that requires connections with others and an understanding of an organization's values.
Identify Values
An important first step to community engagement is identifying your values and the values of your organization. How will you support your mission and objectives? Identify keywords that will help narrow your focus on approaching community engagement. It will frame your efforts and allow you to set guidelines on what you can and cannot do.
Types of Engagement
Community engagement is not one size fits all. There are different types of engagement you could consider based on your values. Here are a few types:
Community Education – spreading awareness on issues or programs
Community Organizing – bringing people together to resolve community issues
Community Participation – bringing people together to receive their feedback
Direct Service Engagement – reaching out to inform people on specific services or products
Your type of engagement may even be a mix of these. It's important to understand what it is you're doing engagement for. What is your organization's purpose for having community engagement?
Relationship-building
When you break it down, community engagement is held together by the relationships you have with people. It is about connecting and forming positive relationships with members of your community. Individual connections go a long way, so take the time to get to know people and their organizations.
Network
Community engagement requires you to create a network of people. When you meet someone, ask if they know other members of the community you could connect with. Let your network expand your network.
Communicate
Communicate regularly with your community. Regular communication is key to maintaining a relationship with your community. Whether it is an e-mail newsletter or monthly phone call with stakeholders, be consistent.
You may also be interested in GovLoop's Community Management Should Mean Community Engagement: Value, Validate, and Respect and How to Build Powerful Outreach – 3 Part Plan Success.
How do you conduct community engagement? Let us know in the comments below.
Maribel Castañeda currently serves at the pleasure of Virginia Governor Ralph S. Northam as the Director of Appointments in the Secretary of the Commonwealth's Office. She facilitates the appointment process for over 300 state boards and commissions or about 800 appointments each year. She bridges communication between constituents, state agencies, Governor's Cabinet and organizations who want to share a voice in their government. Her vision is to have each board and commission reflect the Virginia that exists today. Maribel also serves as the Director of Latino Outreach connecting the Hispanic and Latino community to resources and services.