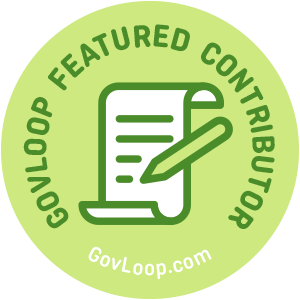 Our country's most recent crisis will have a detrimental effect on government agencies for the foreseeable future. Private companies have already started trimming workers, and unemployment is expected to surpass what we all experienced during the Great Recession. Governments are now staring at an impending budget crisis for 2021. The economic boom over the last three years meant increased revenue in the form of property taxes, utilities, permits, and other fees. Public leaders will have to make difficult decisions as our resources dwindle. Below are three tips for battling your agency's coming budget crisis:
Identify your high performing employees with the potential to move into different roles within your organization. Leaders need to put politics aside as much as possible and focus on building a team made up your best-performing employees. Elimination of positions within your agency does not necessarily mean terminating your best employees. If you are forced to reduce labor costs in your budget, you should focus on keeping your best employees and creating roles that will allow them to bring further value to your organization. Freezing wages across the board, while an easy fix, may not be the best course of action. For public leaders, retaining your top performers will be critical to your department's success. Leaders may not be able to increase compensation but instead look for other ways to retain employees through flexible scheduling, increased training, or cross-training with other departments.
Prioritize expenses based on your public's true needs. Public leaders should not try to reduce expenses across the board just to get to a "number." For example, if your agency allocated most of your budget last year to repave and seal coat all of the major roads in your jurisdiction, then it makes sense that you won't have those same costs next year. Also, if your agency upgraded your IT systems this year, then it only makes sense to budget less related expenses for the coming years. As we all seek to improve our social distancing acumen, constituents will expect more online interactions with govenment. Therefore, priority should be given to increasing your agency's ecommerce options and developing a website with options that can service your public 24/7.
Leveraging the "IoT". The Internet of things (IoT) is a system of interrelated computing devices that can transfer data over a network without requiring human interaction. These technologies include sensors that turn off lights when employees leave their desks and advanced systems that automatically raise and lower shades to save on heating and cooling costs. GPS tracking systems can lower costs and avoid redundant expenditures by improving route planning, protecting against unauthorized vehicle usage, and providing timely information on the availability and whereabouts of agency vehicles. RFID asset tagging gives managers real-time insight into the availability and location of items and allows them to better manage inventory and shipments, as well as make more informed purchasing decisions.
Charles Lewing is a GovLoop Featured Contributor. A Louisiana native, he graduated from McNeese State University in 1999 with a Bachelor of Science Degree in Finance. He later earned his MBA in 2001. He relocated to Houston, Texas and worked in various finance and accounting roles for number of healthcare organizations. In 2016, he relocated to West Texas to pursue a career in public financial leadership. He currently serves as the Reeves County Auditor. Charles is very passionate about inclusive management, LEAN six sigma, and improving operational efficiency through leveraging technology. In his spare time, he enjoys spending time in the outdoors and reading spy novels. You can read his posts here.