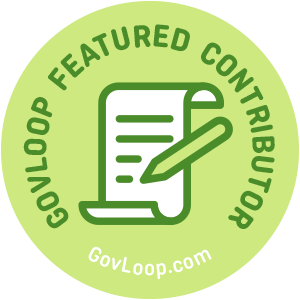 Technology is dramatically changing the way we live, work, learn and play in society. More and more, we need to process complex information, think critically and make complex decisions. To navigate and succeed in this digital environment will require consciously acquiring new skills, and updating existing ones. Digital Literacy is the new mantra and needed call to action for all of us.
Digital literacy is the bedrock for building an economy that is innovative, productive, resilient and competitive. While all orders of the Government in Canada recognize the "universal right" to have access to broadband and the requisite digital skills, there is no national 'digital literacy' strategy in place to provide such access and the necessary tools for citizens to enhance their skills.
A report from the Brookfield Institute highlights the need for such policies to reduce the digital divide and ensure opportunity for all in our communities.  Cities everywhere are recognizing the need to focus on digital skills enhancement and the importance of having a 'digitally lit' workforce and citizenry. The City of Toronto is setting a standard by implementing a digital literacy initiative as a way to amplify this message.
In May 2017, city staff – acting on a motion from City Council to 'declare a Digital Literacy Day' – convened a meeting of division heads from key internal groups to explore how best to accomplish this.  As a result, a working group was established to develop and recommend an approach to declaring a Digital Literacy day in Toronto.
By the end of the year, 35 local organizations, came together to develop the program.  A Digital Literacy Day was proclaimed by Toronto Mayor John Tory; May 31st  saw more than 140 free workshops across the city – in libraries, in banks and post-secondary campuses, City Hall and private sector organizations to:
Raise awareness of the importance of digital access and skills enhancement for all citizens
Deliver targeted, free activations across Toronto in partnership with our stakeholders to inform citizens of what programs the city has to offer
Celebrate and catalyze "digital" partnerships with local organizations
The program attracted more than 3,500 participants. The city and participating organizations were so pleased with the uptake that a Digital Literacy week was implemented in 2019 with a finetuning of the above objectives.  The program saw a doubling of activations and participants across the city and into adjacent municipalities. Toronto is working with stakeholders to review the 2019 program with a view to building upon the momentum and elevating it to a more strategic level. There is also interest from municipalities and other organizations around the Toronto region to collaborate over such a timely and important topic.
I have been engaged with the Digital Literacy program at Toronto since its inception as an early member, and worked closely with the program lead, Susan Viegas at Toronto Economic Development and Oracle Academy to develop a program for underprivileged high school students to learn how to program with Java, one of the most prevalent programming languages used today. The program was delivered across target Toronto Public library branches in both years. I'm proud to say that Oracle continues to support the Digital Literacy movement and is looking forward to continued collaboration with the city on this important venture.
Franco Amalfi is a GovLoop Featured Contributor. He leads the go to market strategy for smarter government for Oracle Public Sector North America. Franco advises government officials on how to leverage modern cloud-based solutions and emerging technologies to help government organizations deliver personalized government services. In addition to working with customers, Franco authors, publishes white papers and articles on leveraging technology to drive business value for governments. He is also a frequent speaker at government conferences. He is a graduate of McGill University in Montreal, Canada and has completed an Advanced Certificate for Executives in Management, Innovation, and Technology at MIT Sloan School of Management in Cambridge, USA. You can read his posts here.