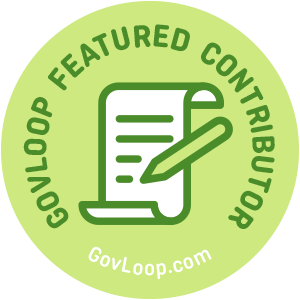 Sustainable development and growth are dependent on several factors. This series – Environment and Economy – will explore the connections between public and private sectors, political and legal drivers and components of sustainable development.
In my last post, Part 1, Ecosystem-based Adaptation (EbA) was shown to be an integral component of modern environmental management and policy making. Within the EbA framework itself, another integral component is Sustainable Development (SD). Even though this component lies within the EbA framework, we will look at it here as a stand-alone pillar. SD takes into consideration a host of interconnected aspects of equity; in the environment, society and the economy.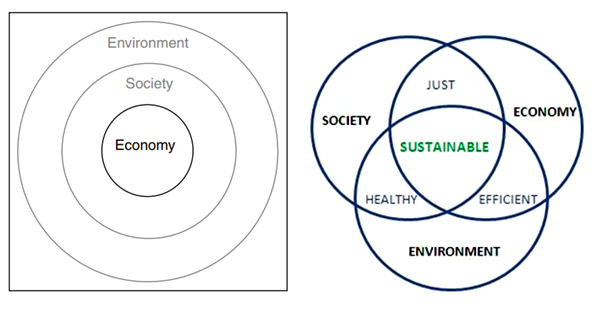 What is Sustainability?
The UN World Commission on Environment and Development notes that "sustainable development is development that meets the needs of the present without compromising the ability of future generations to meet their own needs."
The UCLA Sustainability Committee Charter notes that sustainable practices support ecological, human, and economic health and vitality. Sustainability assumes that resources are limited and should be used conservatively, looking toward long-term priorities and consequences.
In essence, environmental and economic goals must be viable; economic and social outcomes must be equitable; and social and environmental effects must be bearable. One cannot exist without the other.  The economy is dependent on human health, which is dependent on a healthy environment.
Sustainable Development within the EbA Framework
Sustainable Development (SD) as a concept lies within the Normative Knowledge section of the EbA framework. In order to quantify the benefits and value of ecosystems, society's goals and values must be incorporated.  However, governments must use caution when values are assigned to any given ecosystem service as values are held both individually and communally. In addition, Giddings, et al. (2002) note that presenting society as a single entity gives precedence to the dominant society structure and ruling power.
Sustainability as Equity
We must move past a basic cost-benefit analysis to find the true values of our ecosystems.  Also, we must stop oversimplification of the complicated and multiple relationships between the three primary components of sustainability. As you can find here, this compilation shows over 200 different diagrams that describe it.
No matter which definition of SD you use, Principles of SD revolve around equity. Decisions must take into account inter-generational equity, social justice, geographical equity, treating people fairly and stressing the importance of biodiversity. These are the components to craft quality environmental, ecosystem-based and adaptive policies.
Lack of Progress
Part 1 of this series mentions that slow change in EbA policy is attributed to a lack of systems knowledge. This lack of systems knowledge also applies for sustainability. Many policy makers, managers and administrators within a governmental organization just don't have an adequate background on the interdisciplinary aspects of sustainability. When this systems knowledge is lacking, oversimplified policies can be crafted. These types of policy decisions are based on perceived separate sectors of economy, society and environment. Therefore, they inflate the importance of the market and downplay the complex web of connections of our economy within society and the environment.
Here are some additional resources you may enjoy:
Giddings, Bob, Bill Hopwood, and Geoff O'Brien. "Environment, Economy and Society: Fitting Them Together into Sustainable Development."Sustainable Development 4 (2002): 187-196. Print.
Irvine, Katherine N., et al. "Ecosystem Services and the Idea of Shared Values." Ecosystem Services (2016). Print.
Brink, Ebba, et al. "Cascades of Green: A Review of Ecosystem-Based Adaptation in Urban Areas." Global Environmental Change 36 (2016): 111-123. Print.
Amy Kay is a GovLoop Featured Contributor. She has worked in municipal stormwater management for 10 years and has served as the Clean Water Manager with the City of Davenport since 2016. Here, she directs the resource conservation and watershed management programs along with activities of the Clean Water Program in compliance with NPDES and MS4 permits. You can read her posts here.