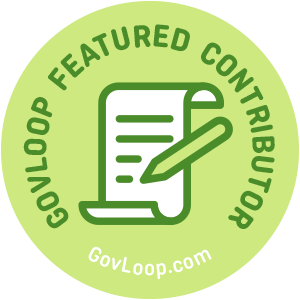 One of the hardest things I have found to do as a manager is to educate and train my team. We all know it is beneficial, but training always seems like the lowest priority.
I think classroom training is the best use of time because you get away from work and focus 100% on the learning process. Let's face it though, training money is scarcer than Astatine (rarest element on earth).
Internet Training Options
The internet has made cheap and even free training available to everyone now. You can take almost any classroom course online via remote meeting software. These courses typically cost the same as the regular class but you do not have the travel expenses. In addition, since they are remote courses, the availability of courses is greatly increased.
I think the next best option is online video courses. There are so many cheap courses online now that there's a course for everything. These courses can be found for as low as $10 each. For $10 you can get as much as 30 hours of video training along with guides and exercise files.
Another benefit of these courses is that they have customer reviews and example lessons. You can check out the delivery of the course and find out what others think about the course. This is something you could not do with traditional classroom-based training.
Most of these online courses also allow you to message the instructor. They welcome questions and feedback in order to competitively produce higher quality training.
There are also subscription training sites with various video courses. Some of these sites also offer labs to reinforce the course objectives. If you are looking for IT training, I recommend finding one that also offers virtual labs.
Free online training can also be found if you have absolutely no money. For instance,  FedVTE is a very good option for veterans. LinkedIn also has free training for as part of their LinkedIn premium service that is free for the first year for veterans (https://linkedinforgood.linkedin.com/programs/veterans/premiumform ).
There's are also a lot of free training on YouTube and other IT sites like Cybrary, Skillshare and DigitalGov.
Creating Training Schedules
Now that we have plenty of affordable options, how do you take advantage them at work? Start by reading "How to Create the Perfect IDP" by Hannah Moss. Discuss training goals with your team and develop IDPs.
The hardest part is going to be scheduling time for the training. I recommend scheduling at least one hour a week for training. This should be the same time for all team members. You can even have group sessions. I find that earlier is better because there are fewer competing priorities.
Once the training is scheduled, you need to stick to the schedule just like any other meeting. Make sure everyone is attending their training on time and for the entire period. People tend to sacrifice their training for operational priorities so you have to make it mandatory.
Follow up with them on a regular basis about their training progress. Find out what works and what doesn't. Also look at how to incorporate what they have learned into operations. Maybe there's a project related to their courses that reinforce learning and benefits the organization.
Matthew Scott Eagles  is part of the GovLoop Featured Contributor program, where we feature articles by government voices from all across the country (and world!). To see more Featured Contributor posts, click here.