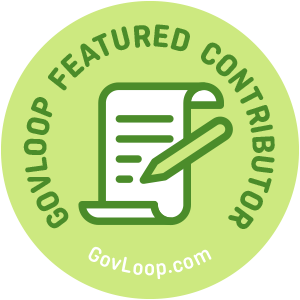 Right now, more than six living generations exist. Four are actively engaged in local government as community members, homeowners, taxpayers, and voters. These distinct generations have very different experiences, expectations and approaches to government. This creates a wonderful diversity, but it also creates a challenge: how can governments adequately serve and engage these four different generations?
The Rise of Gen Z
Among the generations, Gen Z – defined in this article's cited research as born between 1996 and 2012 – merits special mention and a first look. Gen Z is what the future looks like for government – within and without – making it a necessary topic now.
According to new national research that studied generational interactions with government, Gen Z wants to engage more with government. They want to drive outcomes and have better relationships with government, on their own terms.
Driving Trends
"For the first time," explained Jason Dorsey, president, Center for Generational Kinetics, "Gen Z is driving trends from the youngest to the oldest."
Not only is Gen Z bringing change to communities relative to other generations, these changes represent the new normal. In order to meaningfully capture Millennials, Gen X and Baby Boomers, understanding Gen Z is imperative.
"If you don't adapt to Gen Z," said Dorsey, "you could end up losing the other generations, too."
New Research
Here are some takeaways around Gen Z from this new research:
66% of Gen Z responded that "politicians neglect my generation."
85% felt that government can do a better job of engaging citizens.
61% trusts social media more than government.
51% prefers to receive government information via social media; word of mouth from friends followed in second, ahead of websites, which were third-place for information.
Because of this higher use of real-time digital channels, 34% reports receiving information from local government weekly, as opposed to Baby Boomers, who report monthly frequency for receiving the same.
Over 20% don't vote in elections of any kind.
Gen Z places higher expectations on federal government to solve problems than local government, including fighting climate change and providing fair access to justice.
Continuing education is the most important local government service for Gen Z, while economic and community development is most important for Gen X.
Gen Z believes local government serves but does not engage them, showing an interesting distinction.
The top barrier to engagement with government for Gen Z was "a frustrating process."
40% indicates that clear, easy-to-use technology is the No. 1 way to improve interactions with local government.
76% said "better technology would go a long way toward helping local governments."
Gen Z and Tech
To effectively serve Gen Z, government will need to catch up to the real-time, digital channels it strongly prefers. Gen Z has always known smart technology; its members don't remember a time before cloud computing.
"What we see is that Gen Z has always been able to look at a screen and engage with their world," said Dorsey. "And that's true in every aspect of their lives: banking, dating, education, news, you name it. All Gen Z is doing is bringing what they believe is normal to every environment."
If governments employ the technology Gen Z is dependent on, they can harness Gen Z's energy, creativity, ideas, and diversity to great benefit.
Overall, Gen Z presents a significant opportunity for government leaders to drive deeper engagement and create stronger communities.
Meredith Trimble is a former municipal official and Town Council Acting Chair, who focused on strategic planning, annual budgeting and bonded infrastructure projects. Her government experience also includes posts in both federal and state-level executive branch agencies: Associate Editor of the U.S. Federal Election Commission's FEC Record; and Director of Education for the Connecticut Office of State Ethics. In her current role as a Senior Content Specialist with Tyler Technologies, Inc., she writes content to help empower those who serve the public. Her current focus is to help facilitate data-enabled organizations as well as to create connections between governments and those they serve.