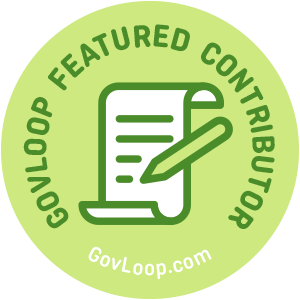 The end of the school year is approaching. Now, many high school seniors and their parents look ahead to the next big step in life – being a college-going student. The choice may be a career/technical school, a community college or a university. These high school seniors anxiously await acceptance letters. Rightly so, they celebrate when they are received.
GenTX Decision Day: A college-going movement
In an effort to highlight students' college-going excitement, the growing college-going movement known as Generation Texas (GenTX) proclaims May 3 to be #GenTX Decision Day. GenTX aims to inspire high school students to explore, declare, pursue and achieve a higher education.
GenTX Decision Day rallies teachers, counselors, students, parents and communities in support of a statewide, daylong celebration that applauds students' college-going decisions. Therefore, events held across the state support all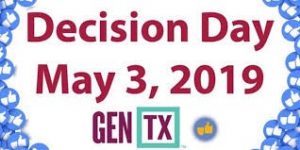 college-going students, especially high school seniors, in getting to and through college.
In addition, GenTX Decision Day is an opportunity to recognize and celebrate nontraditional students as they reconnect with and achieve their education goals. It is never too late to launch college-going plans.
There are many ways Texas higher education institutions, high schools, and communities participate in GenTX Decision Day:
Organize a college tour that gives students an interactive, real-world college experience.
Inspire them to visualize a career goal and take the steps to achieve it.
Ensure every student wears a t-shirt promoting the college they choose to attend or branch of the military they will join.
Encourage principals, counselors, teachers, and staff from the high school are encouraged to wear apparel from their alma mater.
Share a photo or video selfie promoting a college/university.
Post photos to your social media profile, include @GenerationTexas and the official hashtag #GenTXDay.
Texas Challenge to Reach Higher
Gen TX supports the regional efforts and goals of the Texas Challenge to Reach Higher, which aligns with the national Reach Higher Initiative. Therefore, the goals are to:
increase completion of college applications;
increase the numbers of free application for federal student aid (FAFSA); and
improve college readiness indicators.
In addition, GenTX is part of the American College Application Campaign. This is a national effort to increase the number of first-generation students and students from low-income families pursue a college degree or other higher education credential.
Inspiring a college-going culture
To achieve the 60x30TX goals for higher education, Texas must continue to explore a variety of options for college-going outreach to students. This is especially important for those first-generation and economically disadvantaged students.
College is important. Therefore, Texas encourages every student to complete some type of education beyond high school. Research shows that higher education pays off. Lifetime earnings for those with a certificate, associate degree, bachelor's degree or beyond, increase significantly over those with only a high school diploma.
Ultimately, the purpose of GenTX Decision Day is to bring awareness to the importance of college. This special day helps to create a college-going culture for all students as they take their next steps toward a brighter future.
Kelly Carper Polden is a GovLoop Featured Contributor. She is the assistant director of external relations, responsible for state agency communications and media relations, for the Texas Higher Education Coordinating Board. She has more than 25 years of experience as an award-winning, strategic communication professional with extensive experience in media and public relations, C-suite communications, global events management, brand/corporate image management, and strategic and crisis communication management. You can read her posts here.