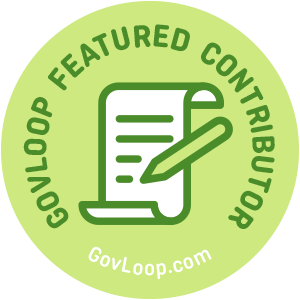 One afternoon I saw one of my direct reports exuding positive energy and excitement. She had played Pictionary with my team's other managers earlier that day during a team-building event. She was the newest member of my team and, I believe, she finally felt like she belonged.
I would love for her to bring that level of excitement to work every day but I know that's not realistic. Life is an emotional rollercoaster and both, positive and negative, emotions carry over to work.
Whether positive or negative, team members' emotions affect their team's collective emotional state. People who work closely together bond emotionally and, as a result, their emotions tend to ebb and flow collectively as a unit. Organizational scientists refer to this phenomenon as emotional contagion.
One key component to leading a consistently-successful team is helping them achieve organizational emotional equilibrium. Good leaders monitor the emotional climate of their teams, and they take appropriate steps to bring it closer to equilibrium when the collective emotional state of the team strays away from its proper balance.
Emotions are necessary in the workplace. Positive emotions, like satisfaction and excitement, can drive employee motivation and inspiration. Good leaders know to foster and encourage the types of positive emotions that keep employees engaged and motivated.
At the other end of the spectrum are negative emotions that hinder productivity, such as rage and fear. Although no one is capable of preventing negative emotions in the workforce, leaders can monitor their team's emotional state and intervene when there is emotional disequilibrium.
For example, in the case of a pandemic, some team members may act like it's a joke while others go into a panic. Neither one of those extremes is helpful. A leader's proper response includes acknowledging the seriousness of the situation while allaying the team members' fears. The manager must assure team members that their leaders are working diligently to protect them.
Furthermore, managers must avoid the appearance of being aloof when there is emotional disequilibrium in the workplace, such as when fear is rampant among employees. Leaders must take tangible and visible steps to address the employees' concerns. In the case of a pandemic, management's response may include expanding telework opportunities and offering flexible schedules to allow employees to care for their children and other loved ones.
Ultimately, the leader has the most influence in the emotional state of their team. A leader's reassuring words and actions engender feelings of safety among the team members while their absence leads to uncertainty.
Therefore, the leader must make it a priority to monitor the team's emotional state and to communicate the appropriate message to help the team achieve organizational emotional equilibrium. This is especially critical during times of national distress like we are facing today.
Michael Folkray is a GovLoop Featured Contributor. He is developing the next generation of world-changing leaders. After a decade in private industry, he chose to dedicate the rest of his career to public service. Michael's major areas of responsibility in the Federal Government have included adjudications, quality assurance and customer service. Since 2003, he has served in various leadership positions in Dallas, TX, and Washington, DC. He is the founder and leader of a leadership book club for his office's management team. Michael earned a Bachelor of Business Administration from the University of Texas at Arlington and is a graduate of the Federal Executive Institute. Follow him on LinkedIn, Twitter or Instagram.