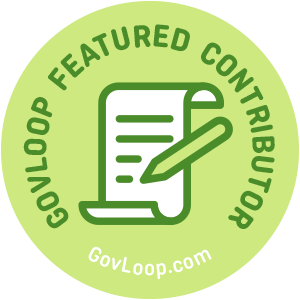 Unless you've been living under a rock for the last few months (and perhaps that's where we all ought to be moving to right now!), I'm sure you've been inundated with updates, plans, and preparations for COVID-19. There are a lot of great resources out there that can help you know what to do as we move into a new way of working and leading. And there are plenty of experts out there with tips for building resilience and adaptability while leading under crisis. Folks like the Center for Creative Leadership and ProHabits have great resources available or on the way to help. But, I thought I'd share a few key practices that you may have overlooked in your efforts to lead your team through this current or any future crisis. 
Humor

– Finding time for a good laugh can be really tough when every decision is high stakes and must be made under pressure. Plenty of research has shown that laughing is a really good way to alleviate stress. And when we're bombarded with so much negative information, making time for humor is even more important. And fortunately, humor is a

skill you can build

. So, there's no time like the present for you to work on your workplace humor. As a leader, letting your team know its ok to find laughter and joy even when it feels like things are spinning out of control, is an important part of what you can do to support and nurture those around you. And, in case you're like me and were born without a funny bone, here's a joke to get you on your way. It's a bit dated, but in 2001 the largest ever project on humor, the UK's

LaughLab

found that this joke was universally the most humorous to their participants:
Two hunters are out in the woods when one of them collapses. He doesn't seem to be breathing and his eyes are glazed. The other guy whips out his phone and calls the emergency services. 
Hunter: "My friend is dead! What can I do?".  
Operator: "Calm down. I can help. First, let's make sure he's dead." 
There is a silence, then a shot is heard. 
Hunter: "OK, now what?"
Gratitude

– For many, saying thank you in times of a crisis is actually easier than under normal circumstances. From videos of the

citizens of Madrid

applauding health workers to the

Italian air force

's patriotic display, there are plenty of examples of people sharing their appreciation for those on the front lines of the crisis. And it's good to – and we all should be – offering heartfelt thanks to those putting themselves at risk. But, now and when things return to normal, it's important to remember the everyday heroics that make your organization and your life a success. One of my favorite videos of all time is from Soul Pancake on the science of happiness. Whatever you are doing right now – STOP – and go watch it

here

. It's just 7 minutes, but I promise it will be one of the best 7 minutes you've had today. Go ahead, I'll wait for you…….
Now that you're back, go find someone and express gratitude to them today. Let them know the impact they've had on you and encourage them. You never know, it might just make their day.
Generosity

– This is a place where I believe people excel during times of crisis and this COVID-19 crisis is no different in this regard. People from all walks of life are stepping up to help one another. These are really impactful and meaningful gestures that are relieving stress and suffering. But when we are threatened it can be easy to want to hoard resources and to think of our own well being first. As a leader you have to resist that urge. During difficult times practicing generosity is a great way to lead your team. And, generosity should really become a daily practice for you as a leader. In fact, when I think of generous people, I don't often think of folks who do things – to me, generosity is a way of being more than it is a way of doing. Generous people lead by putting others first. By consistently asking how they can give of their time and expertise to benefit others. And, by giving without expectation. Like with humor, you can develop generosity. This

Harvard Business Review

article has some great, practical advice. Try it out. If you can become a truly generous leader you and your team will be better for it.
There's a lot of pressure on leaders right now. And, I'm sure the last thing you need are more things on your "to do" list. But I truly believe that making time for these three healthy workplace practices will help you and your team thrive, even in the face of unprecedented difficulty.
What else have you been doing to help mitigate stress and support your team? Share your best practices in the comments below as your way of giving back to the GovLoop community. Or, perhaps you just want to say a public thank you to someone or share a joke? It takes a village to thrive in a crisis and maybe what you share is just what someone else needed for today.
Tim Bowden is a GovLoop Featured Contributor. He is partner at Gotham Government Services, and is most energized when he's exploring how the intersection of culture, people, and strategy drive business results. For nearly 20 years he has collaborated with clients in the public, private, and non-profit sectors to address mission-critical challenges in the areas of culture, leadership development, and learning. Additionally, Tim has experience in the design and analysis of survey-based measures of culture, employee engagement, and interpersonal skills. He has provided executive advisory, learning, and organizational culture programs for the Marine Corps Systems Command, Treasury Executive Institute, Department of Labor, and the Naval Sea Systems Command.