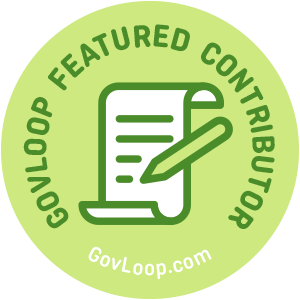 College emergency aid programs help students meet unexpected financial needs that may prevent them from completing their degrees. These programs help them stay on the path to graduation. Even when students have a plan for paying college tuition, fees, books and other expenses, unexpected – and often emergency – situations arise. These events can destroy plans and budgets. To address urgent situations, an increasing number of colleges and universities are developing emergency aid programs to help students by offering grants, emergency loans, and other assistance.
Emergency expenses
Economic insecurity can be devastating for students. For example, a car repair or a medical bill can be the difference between staying on track to graduate or dropping out. College emergency aid programs can help cover expenses such as:
Transportation (car repair, tires, fuel, local transit passes)
Housing (small repairs, deposits, rent)
Utilities (cell phone, electric)
Food (groceries, meal vouchers)
Medical (exams, eyewear, dental)
Books (educational supplies)
Socioeconomic status impacts college completion
Studies show that socioeconomic status is the best predictor of educational attainment. It is not ethnicity and it is not race. It is family income. In Texas, about 13 percent of African American students complete a certificate or degree. The completion rate is about 14 percent for Latino students. However, for low income students of any background the completion rate is only about 10 percent.
More than 60 percent of K-12 students in Texas are from families with low income. Nearly forty percent of Texas four-year college students received Pell grants in 2017. Therefore, these data points set the stage for action in the state.
Texas' Emergency Aid Network
Over the past two years Texas has explored how to address college emergency aid issues. After conducting a survey of ongoing assistance programs offered at colleges, Texas formed the Emergency Aid Network (EA Net) in 2017 with leaders from 10 higher education institutions across the state. The goal is to help build a base of knowledge about how emergency aid programs operate and impact students at Texas colleges and universities.
During an 18-month period, EA Net identified best practices for effective emergency aid programs. The result was a two-day convening in September 2018. With more than 200 attendees, the event brought together higher education leaders, nonprofit and community-based organizations, and other stakeholders from across the state, to explore various aspects of emergency aid programs. Keynote speaker Dr. Timothy Renick shared insight into the impact of emergency aid on persistence and completion rates. Dr. James X. Sullivan discussed ways to reduce food and housing insecurities for students.
As a result of the convening and the interest shown by many colleges and universities, the Texas Higher Education Coordinating Board and the Texas Higher Education Foundation provided emergency aid mini-grants of $1,000 to $10,000 to 12 higher education institutions, enabling them to start or expand college emergency aid programs.
In addition, the work of the Texas Emergency Aid Network was highlighted at the national level during the December 2018 Higher Education Financial Capability Forum in Denver, Colo.
Conclusion
The need for college emergency aid programs caught the attention of the Texas legislature. For instance, a bill, calling for a Texas Emergency Aid for Public Postsecondary Students grant program, is being discussed in the state senate. The bill would "enable eligible institutions of higher education to provide emergency aid grants to assist students in dealing with unexpected or unforeseen expenses, events, or circumstances that could cause a loss of momentum toward academic success."
In conclusion, as more Texas colleges and universities work to address student emergency aid issues, it is hoped that the state will see higher numbers of graduates with certificates and degrees. This will help Texas meet its student-focused 60x30TX goals. It will help boost economic mobility as these students transition from college to the workforce.
Kelly Carper Polden is a GovLoop Featured Contributor. She is the assistant director of external relations, responsible for state agency communications and media relations, for the Texas Higher Education Coordinating Board. She has more than 25 years of experience as an award-winning, strategic communication professional with extensive experience in media and public relations, C-suite communications, global events management, brand/corporate image management, and strategic and crisis communication management. You can read her posts here.