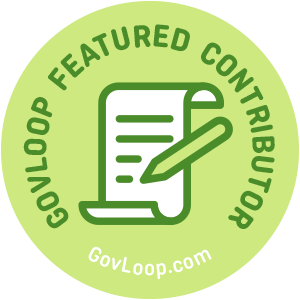 With several other co-workers, I have re-designed several forms in recent months. It is a process I enjoy. This is not something I often admit to others, but GovLoop is a safe space to confess this.
One of the forms combined three forms into one, which we estimate will save one-quarter FTE annually. Assuming our math is roughly accurate, that's crazy – how can one form save that much time, and therefore, how much money?!
If you, too, wish to see the beauty in a well-designed form, here are three tips I offer.
Question everything: For each and every item on the form, ask whether you need it. We discovered that decisions made years ago but no longer relevant lingered on, requiring everyone to provide answers to questions we no longer needed to ask. We also discovered that one form did not the signatures internal policy requires we get.
Get feedback: Ask those who actually have to complete the forms for their opinions and ideas. This proved invaluable in writing clear instructions and in helping with layout – sometimes, shorter is not always better as it can make the form harder to use.
Embrace technology: This is more than just dropping paper and going electronic. We re-designed one form with the goal of eventually not using it, because it will be replaced by a new software system. And we designed one form whose length varies with what you're doing, so if you're doing less, then the form doesn't show all the fields you don't need to complete.
I believe that re-designing forms is an under-appreciated way to reduce administrative burden and paperwork.
I urge you to take a look at all the forms on your desk (dining room table?) – how can they be improved?
Elizabeth Slack is a GovLoop Featured Contributor. She grew up in Maryland, earned BA and MS degrees in the Midwest, and saw more of the world in Peace Corps and AmeriCorps. After working for state government, she landed at Florida State University. Now a Grants Manager in Sponsored Research Administration, Elizabeth is responsible for helping faculty and staff with external funding. Among her proudest achievements is co-creating an award-winning form. During her time off, Elizabeth enjoys spending time outside in sunny Florida with her family.