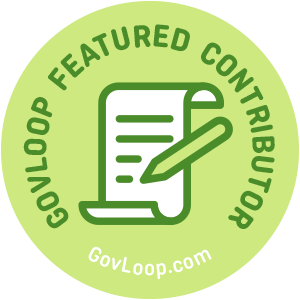 We all can create a culture that promotes inclusion and makes significant contributions to an organization. We can and should celebrate our diversity as an organization while remembering that, in the end, we have one mission. The ability to celebrate our diversity while being a part of one mission is absolutely complementary. When we do this, we are a stronger and better organization. By removing the concept of insiders and outsiders, we can put our full focus on our mission.
One idea I can give to promote inclusion is a practice that I observed in the Navy Department.
In the Navy Department, we have Employee Resource Groups. We call them ERGs. We have ERGs for African Americans, Asians, Latin Americans, LGBT, New Hires and Women. What I like about the ERGs is that they are inclusionary and not exclusionary. You don't have to belong to a particular group to join a particular ERG.
What do Employee Resource Groups do?
Coordinate career development trainings
Organize social networking events
Create programs to build relationships with the community
For example, ERGs mentor students who want to pursue studies in STEM (Science, Technology, Engineering and Mathematics). These groups are supported by management and are open to anyone who has the initiative to identify and solve problems. When the project in the organization is bigger, then all ERGs work in collaboration.
Employee Resource Groups are a great example of an initiative to promote inclusion. Why am I sharing this example? Because it can be a benchmarking opportunity for all in the GovLoop community if you feel it can add value to the inclusion policy in your organization. I trust that you have similar or better ideas and I can't wait to hear about them.
What is your idea to promote inclusion?
Grisel Velazquez is part of the GovLoop Featured Contributor program, where we feature articles by government voices from all across the country (and world!). To see more Featured Contributor posts, click here.