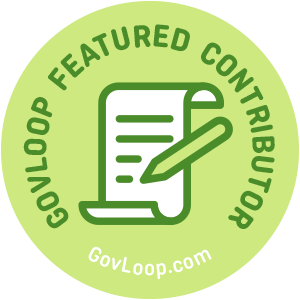 Branding is an important topic that is now being discussed across most government agencies. The goal has always been to provide excellent services to the people agencies serve. However, this effort can be hindered by legacy systems, lack of staff, and large projects already underway. Sometimes, the perception from the public who use these services is that government agencies are not responsive, or the services they provide are difficult to access. This of course contributes to the brand of an agency.
Users who access government services expect the same response and capabilities they have with commercial applications they use regularly on their personal devices. Providing this same experience to the people an agency serves creates a positive brand and shows users they are valued. Here are some tips to follow when creating a brand:
Determine how the agency services are perceived
Take a real honest assessment of how the people you serve think you are doing. You can gauge this based on feedback you're received and other internal tracking you may have underway. This can be a painful process because every agency wants to believe they are delivering the services they promise. Yet, it is the only way to step up your game. You can't fix what you don't acknowledge.
Make the commitment
With the constant struggle to deliver projects and modernize legacy systems, it can be daunting to add branding as an additional priority. However, approach it as a solution that benefits all parties. Allowing access on any device or engaging personally with the people you serve is expected. This may involve integrating a legacy system with new technology until it is upgraded or replaced. Don't let an older system delay your project to enhance the user experience.
Evolve over time
It's sometimes tempting to take a big bang approach. Planning the project and making sure the deliverables can be achieved in a reasonable amount of time is important to the overall success. The experience you provide your users today needs to evolve as technology and tools are constantly changing. Be sure to map out a plan that enables future growth on a scalable basis.
Delivering a great experience
Finally, providing easy accessibility to users is extremely worthwhile. It contributes to less call center requirements as well as limits unnecessary face-to-face visits to agency offices, which reduces overall costs. Enabling users to have access to content that is meaningful allows an agency to provide services and meet expectations of the people they serve. It also shows users that the agency cares about them and wants to provide them with a great experience every time they engage.
Jennifer McNeill is part of the GovLoop Featured Contributor program, where we feature articles by government voices from all across the country (and world!). To see more Featured Contributor posts, click here.