This week I want to bring a new energy filled with joy, enthusiasm, commitment and thankfulness to produce leadership in you!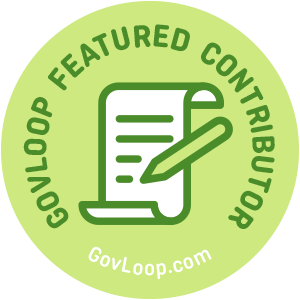 This blog focuses on a great work ethic, having honor and engaging customers for your government agency or organization. Here are four ways to your grow in leadership by building better character! Let us discover how together.
Today let us reinvigorate each other to produce these dynamic qualities below:
1. Joy – Despite the acrimony displayed in the news around the world. It behooves us to take a step back and recognize life's little pleasures to take full advantage of wisdom found in leadership. Bring a smile to others as well as yourself and change the atmosphere with that new-found pep in your step. Life is a joyous and should be Honored and celebrated with each breathe. Think of the treasure you will find sharing a little part of you each day to brighten and inspire others that cross your path. A warm fuzzy feeling inside you will produce a gentle smile for the appreciation of life within you.
2. Enthusiasm – Keep the passion for your vocation, even it is not the destination for you, since it will propel you to greater heights. As men and women, we can't solve every issue in the world but together we can choose our cause selectively and strive to make things better for the next generation. When obstacles and impediments stand in your way enthusiasm can help overcome the anxiety, stress and hopelessness one may feel. In addition, enthusiasm will create confidence in yourself and others to accomplish a worthy goal.
3. Commitment – This commitment will inspire a great work ethic! One may become laser focused on the task at hand. Ultimately leading to enthusiasm and energy to tackle the challenges of today to reach the vision. You can't wait for the next day to aspire to reach your goal, and you will not be dissuaded to put in your time and effort to overcome every challenge. It takes time, patient and hard work but your goals and dreams are achievable.
4. Thankful – Being a cheerful giver and a thankful receiver is what this life is all about. Do unto others as you will have them do unto you. We cannot change rebellious individuals who hurt and afflict, nor can we know the time or the hour their actions will affect us or our loved ones, but we can appreciate and be thankful for the moment we are not in turmoil or chaos. Expectantly we can give those individuals hope through actions and character. Inspiring them and others to grow, build a better character and develop into well-adjusted members of society.
In summary, I want to leave you with smile to start your day on a positive note. Showing self-restraint, patience while building these attributes of joy, enthusiasm, commitment and thankfulness will leave you with uncommon leadership attributes. It is not easy due to people pessimism, doubt and unbelief in limitless possibilities. I challenge you to be more positive and outgoing as you aspire to become a better you and lead by example!
Remember you might not get to see the full vision but like Dr. Martin Luther King, Jr. 50th Anniversary celebrations continue despite the greatest odds to impress greatness in our highest calling. Every person who enthused to do something good left all of us with something better. We all can be happy, well-adjusted and content leaders if we choose the correct path for us.
LaShun Perry  is part of the GovLoop Featured Contributor program, where we feature articles by government voices from all across the country (and world!). To see more Featured Contributor posts, click here.