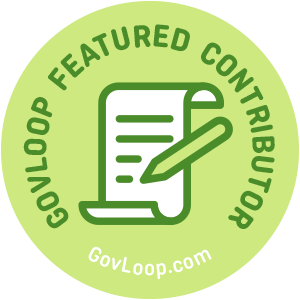 Many of us experience a great sense of motivation this time of the year. We are motivated by many things: taking vacation, spending time with family and friends, use or lose (those of us who have it), and the inescapable joy that seems to intrude our public environments. You cannot walk in a store without hearing holiday tunes or get a cup of coffee without seeing ads of new holiday flavors to try. You cannot step out of your front door or take a drive anywhere without being reminded that on Christmas Day, most of America shuts down. Indeed, it is the most wonderful time of the year.
Mixed feelings
For some people, "the most wonderful time of the year" means reflecting on loved ones who have passed, for some it means being reminded that they have no friends or family to visit, for some it means stressing over purchasing the perfect gift, and for some it means worrying about money for other reasons. For my one-year-old, "the most wonderful time of the year", is just another day. Seeing this happy, yet nonchalant toddler not the least interested in opening gifts made me realize that celebrating the holiday season is learned behavior.
December is more than celebrating
We are taught to get excited about receiving gifts and decorating our home; and there are commercials, marketing ads, and songs that teach us that December (above any other month) is the most wonderful time of the year. However, December is also the beginning of Winter (the most disliked season), and a time of excessive drinking, depression, stress, and anxiety. According to Healthline, 62% of people said their stress level increases during the holiday season. Even though, the holiday season is supposed to be the most wonderful time of the year.
What does it mean to you?
If you are still reading, I want to first say thank you. I understand that this article can appear to be, shall I say, "Bah Humbug". Second, I want to share with you that above all else, I am extremely passionate about mental health and positive well-being. The goal of this article is to encourage you to think about what the title means to you. What does this time of the year mean to you? What makes it the most wonderful time of the year, for you? If you do not considerate it the most wonderful time of the year, that is fine too. Either way, because December is also the last month of the year, I encourage you to reflect on what you have done and with whom you have shared your time.
Was it those family and friends that you may have spent Christmas Day with, or do you only see them once a year? Did you do something each day that made you happy? If not, are you consistently enduring a situation that drains you and makes you unhappy? What and possibly who, motivates you? Is it hearing Alvin and The Chipmunks Christmas tunes or seeing a lit Christmas tree? If so, that is wonderful. That is exactly what did it for me; what got me into the "holiday spirit". However, when I reflect on this year and years past, the most wonderful time for me has been laughing, feeling good, listening to great music, dancing, eating really good food, and most of all spending quality time with those I call family.
For me, whenever those things occur, it is the most wonderful time of the year.
Rita Lucas is a GovLoop Featured Contributor. She is a writer and author who works with the federal government as a management analyst and project manager. As a writer, she helps small business and non-profit organizations promote their mission and brand; and as an author, she has published several titles that promote self-development. As a government employee, Rita has worked in the field of human resources for 11 years and has volunteered for leadership positions with veteran-focused and millennial-centric organizations. Rita holds a bachelor's degree in business and a master's degree in publishing. She is a new mom and resides in Maryland with her family. You can read her posts here.