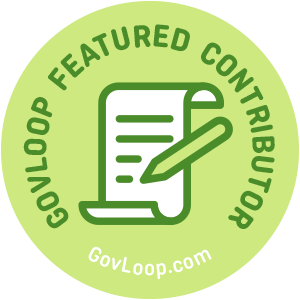 Texas' economic prosperity depends on well-educated and trained residents. That is why Gov. Greg Abbott officially launched 60x30TX, the state's 2015-2030 strategic plan for higher education. The Texas Higher Education Coordinating Board (THECB) will use 60x30TX as its brand through 2030. Every project and program supports the student-focused strategic plan.
The challenge is how to communicate the strategic plan to stakeholders and encourage grassroots understanding, acceptance and engagement, despite limited resources. The solution is to be open-minded, searching for unique opportunities to effectively communicate 60x30TX, thereby, showing how achievement of the plan is critical to the social and economic future of Texas.
Developing a communications and engagement strategy
The first step was to develop a list of stakeholders (for example, higher education institutions and the Texas House and Senate Higher Education Committees) and critical audiences (for example, the Texas Association of Businesses and Texas Chambers of Commerce). Stakeholders are directly impacted by the plan. Therefore, they are crucial to the successful implementation and achievement of the goals. Critical audiences are receivers of messages; therefore, the objective is to entice them to actively engage in the tactics and strategies that lead to achievement of the plan's goals.
Steps to a successful launch
Internal Relations
Engagement by board members and employees is critical. As a result, these two steps were important:
Develop internal presentations to communicate the new brand/organizational identity and stress the importance of having a unified message to all stakeholders.
Create templates for presentations, email signatures, memos, and other materials.
Community Relations/events
Develop relationships with stakeholders to take advantage of relevant events. As a result, opportunities will be presented to continue grassroots communications efforts.
Develop presentations that can be adapted to various audiences.
Create and promote a speaker's bureau to take advantage of presentation opportunities to stakeholders, including chambers of commerce, boards of regents and trustees, and other organizations.
Develop regional efforts to engage stakeholders and critical audiences at a grassroots level.
Create low-cost giveaway to promote brand/plan, such as a 60x30TX lapel pin. We continue to get requests for the pin by legislators and other stakeholders.
Securing grant funding enabled the agency to host eight regional workshops. As a result, we were able to educate more than 1,000 stakeholders across the state and encourage early engagement.
Government Relations
Work with government relations teams to tie the legislative recommendations to the 60x30TX goals.
Schedule one-on-one meetings with legislators and staff.
Media Relations
Connect the brand/organizational identity and plan via media relations. As a result, since the strategic plan launched, the agency has been highlighted in 2,644 media stories with 1,397 of them mentioning or focusing on 60x30TX.
Schedule quarterly media conference calls with the commissioner of higher education.
Create a media release template that highlights the new logo; develop a boilerplate statement that focuses on the new strategic plan goals.
Seek out op-ed and proactive media opportunities that connect the strategic plan goals to current events.
Draft talking points for reactive media opportunities.
Agency staff worked with a nonprofit media organization that provided a 60-day promotional program valued at nearly $16,000 As a result, we were able to promote the 60x30TX.com website via rotating banner ads, email blasts to subscribers, taglines, and an opinion editorial.
Internet/Social Media
Develop a social media plan to target key audiences.
Provide Twitter handles and hashtags to event attendees.
Seek out opportunities for free publicity.
The THECB obtained grant funding, resulting in a consumer-friendly www.60x30TX.com.
Conclusion
In conclusion, for success to continue, agency staff must continue to be agile and alert to new communications opportunities. The intent is to make 60x30TX a household name. The result is, as we near the five-year milestone, Texans avidly endorse 60x30TX as "Texas Bold and Texas Achievable."
Kelly Carper Polden is a GovLoop Featured Contributor. She is the assistant director of external relations, responsible for state agency communications and media relations, for the Texas Higher Education Coordinating Board. She has more than 25 years of experience as an award-winning, strategic communication professional with extensive experience in media and public relations, C-suite communications, global events management, brand/corporate image management, and strategic and crisis communication management. You can read her posts here.