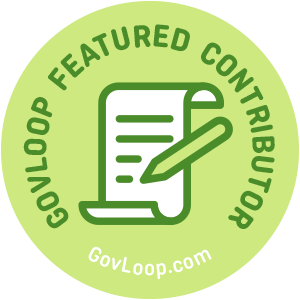 Decisive leaders are likely to be serious when determining when to take action. They use key decision-making processes, which is one of the best attributes to display their sincerity to the organizations they lead. Good leaders are good big-picture thinkers. Government organizations want somebody who is civil and thoughtful, not just somebody who reacts to problems.
I have learned over time that co-workers respond to the recognized competence of the leader and their decision-making ability. In government organizations, leaders have to be decisive and provide co-workers with information to make decisions.
There are all kinds of outcomes for leaders not taking decisive action, such as an impact on a department's budget. Furthermore, organizations value smart leaders with decision-making skills who can carefully improve the workforce by doing three things:
Display creative problem-solving
Not wait for the problem to resolve itself
Take action
Displaying Creative Problem-Solving
Demanding Situations
First of all, a leader should display creative problem-solving skills in demanding situations. This usually occurs when implementing policy and procedures to individuals, groups, divisions and teams while leading. Also, as an extension of any fundamental experiential base, organizations value smart leaders who can solve problems of varying degrees. Another way leaders can address demanding situations is to use experiences and substantial skills in identifying strategic decision-making resources.
Anticipate Future Consequences
Predicting future outcomes allows leaders the opportunity to develop a focus to anticipate various outcomes of decision-making. (See this article, "Smart Choices Save Wetumpka Time, Money When Repairing Road Collapse").
My contribution to this decisive action included the following:
Anticipation of future consequences of decisions and actions: Exceptions – not the rules – can save hundreds of thousands of dollars and several months of construction and street closures.
Sensible exceptions: With the help of my teammates, we had to use sensible exceptions to the rules. For the reason that the normal process was not practical, we took decisive actions to create a positive outcome. We were faced with a dilemma caused by heavy rains that soaked our customer's county in the spring of 2009.
Alternate procedures: Due to the intense pressure from the flooding, burst pipes washed out the ground, causing a large sinkhole. This decisive strategy was utilized because the city's crews could not fix the problem with normal methods.
Cost-Benefit Analysis
First, the team similarly used a cost-benefit analysis, which gave the basis that the repairs would have been costly.
Second, we examined various construction practices' methodologies to help decide how to effectively and efficiently repair the infrastructure with cost savings.
Third, we prioritized resources by assigning the best members of the team to help the city develop the project.
Therefore, without this methodological and deliberative action, we anticipated the system would have failed again.
Do Not Wait for a Problem to Solve Itself – "Waiting is not an Action"
Second, when a team member brings up an issue, you should not wait for the problem to resolve itself. Likewise, kicking the proverbial can down the road is not at all effective in taking decisive action. Rather, a great leader should be able to analyze any complex issue and develop a strategy to resolve it.
Communication is usually key to solving those situational issues. It can be resolved by talking directly with the source of the problem areas or a training and educational component.
During this process, a great leader can provide guidance to cover all organizational components, policies, procedures and guidelines. These are the most noteworthy elements that support capacity building for the organization.
An effective approach to the training and education can be implemented through micro-trainings which, according to Wikipedia, is "An approach aimed at supporting informal learning processes in organizations and companies."
Take Action
Third, take action – while thinking of the organization first. A great leader should rely on the trust they have in their decisive action. Usually, complex problems tend to have significant challenges due to various internal and external conditions. Hence, the following actions are recommended:
Using resources such as seminars and continuing education. As a result, these assets can help provide significant added value that can certainly position you for continued success.
Above all, taking action means you must maintain a focus on meeting the challenges of great leadership.
Finally, in the book by Annie Duke, Thinking in Bets: Making Smarter Decisions When you Don't have all of the Facts, she states, "Improving decision quality is about increasing our chances of good outcomes, not guaranteeing them." To put it another way, take action when an obstacle is presented. Great leaders understand the power of their influence. Take decisive action.
Timothy D. Etson is part of the GovLoop Featured Contributor program, where we feature articles by government voices from all across the country (and world!). To see more Featured Contributor posts, click here