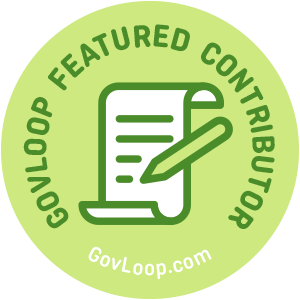 Emergency management is the public service arena where we depend on the readiness of our teammates every day. Most of our circumstances are uncertain, varied and highly stressful. The stakes are high and leaders have the responsibility of assessing the level of resource needs. They also must focus on elevating team morale and planning for peak performance. But guaranteeing team readiness is a relative value for managers in government organizations large and small. As a result, adjusting agency needs and individual development can be a high-wire balancing act, so think about how they fit together:
Resource assessment
Planning for peak performance
Maintaining morale
Resource Assessment
Analysis
First of all, quality decisions and planning begin with analysis – assessing the agency mission standards against your strategic plan. This is where you have an opportunity to set the management direction for your team's resource allocations. A government employee shares the importance of any unmet needs to your agency's decisionmakers. Leading this analysis phase can include:
A SWOT analysis
Team surveying or Q&A
After-action reviews
Allocation
Also, today's workplace culture encourages a range of work teams that can offer you many options for resource allocation. In my experience, establishing positive interpersonal communication is the basis for allocating resources. This can happen when a person is on-boarded to your team or during quarterly and annual reviews. You can make assessments on a teammate even during an informal breakroom conversation. Similarly, this dynamic exists when an athlete tries out for a team and the coach asks, "What position do you play?" Above all, a leader knows all of their resource needs and how to allocate them. Hence, making certain the right people are placed in the right positions can help in strengthening your operation.
Planning for Peak Performance
Furthermore, in successfully developing a winning team, you should offer a plan to address training and continuing education needs. This is passed throughout your team members as opportunities to improve the team's winning performance level. Leaders measure their team's level of peak performance by meeting assigned goals. Consequently, this allows them to use the training and experiences gained in other assignments in the foreseeable future.
Maintaining Morale
Let's face it, sometimes our employees experience burnout, frustration and a feeling of being unappreciated. Inside a public service agency, we can't afford to be a breeding ground for low morale. Leaders must recognize the importance of being aware of signs of employee burnout, poor team spirit and struggles between staff.
Likewise, as a team leader, you are bound to have conflict and infighting. You may also encounter team members who are not satisfied with their current role. Typically, these problems do not resolve themselves. Therefore, you have a range of approaches to "change the temperature" of employee morale:
Frequently review certain attitudes or behavior patterns that may be brewing and develop a game plan for rectifying the cause.
Fine-tune employee issues around conflicts by asking general open-ended questions that could lead to discussions. Examples include basic inquiries such as "How do you feel about your role on the team?" or "Do you have any ideas on how you would improve the team?"
Schedule a group "debrief" or a facilitated discussion around what's working and what's not. Leaders have egos and may think no one else has any good ideas. But you must be willing to accept that, to improve the "bench strength" of the team, you must listen to everyone.
Workplace Bullying
Workplace bullying is becoming pervasive in the workplace according to the 2017 Workplace Bullying Institute (WBI) U.S. WBI Survey, June 2017, which shares the key finding that "19 percent of Americans are bullied, and another 19 percent witness it." Government workers' abilities to identify bullying can help with the development of a strategy to handle the situation. Coordinate closely with the human resources team to manage the behavior.
Not having an awareness of your workplace morale can have a negative effect on maximizing team performance. This lack of awareness can hold up the team's project delivery mission and damage your career prospects. Decisionmakers are judging work performance on improper employee behavior and your response to it.
Finally, according to Simon Sinek's book, Start with Why: How Great Leaders Inspire Everyone to Take Action, "The role of a leader is not to come up with all the great ideas. The role of a leader is to create an environment in which great ideas can happen." Leaders can achieve people readiness and peak performance by creating a workplace where morale is a priority and stays balanced with benchmarking agency's needs, allocating resources, and making your team feel appreciated.
Timothy D. Etson is part of the GovLoop Featured Contributor program, where we feature articles by government voices from all across the country (and world!). To see more Featured Contributor posts, click here