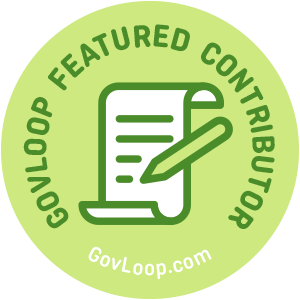 Over the course of my 40+ year span as a federal government employee, one of the most valuable habits I developed early on was to bring my lunch every day. Of course, some colleagues viewed my spendthrift habit as time-consuming, regimented, old fashion and other terms of endearment.
To the contrary, I remained grounded with simple reasons as to why:
Benefit #1: Saves money. I learned early when I elected civil service as my career, I was sitting still for the long haul. I understood that promotions may be slow, career advancement may be slow, yet bills had to be paid and they were not slow. I knew to cut back a little at a time. Since I had to have food for the family, this scene played itself out. School lunch for children, my lunch for work; no brainer!
Benefit #2: Healthier eating. Growing up in my household as a child, we ate meals cooked at home. I mimicked that same routine in my own home and lifestyle once I had my family. Both parents were raised  in the South, so farm products were plentiful growing up. I also made certain that fresh vegetables lived in my fridge. I read books on mealtime planning and witnessed how colleagues, like me, also brought brown bag lunches which were really designed to hold us over until we ate dinner with family in the evenings. After the brown bag food had been consumed, most of us went for a short walk. Made for a healthy lifestyle since back in the day, lunch was only 30 minutes.
Benefit #3: Actually proved to reduce the number of sick days taken. Absences from the office were slim and not often. It did not look good for an employee to take too many sick days from work. If you know beforehand what you are eating, where it derived from and who prepared it, the likelihood of you becoming ill or sick from lunch was rare. It also afforded you the opportunity if you ate at your desk, to hear office gossip!
Benefit #4: Maximizes your time to self-development and allows time for educational attainment. I recently interviewed a fellow colleague in the 40+ cohort and asked her about her staying power with federal government. She remarked that the one advice she would give to any newcomer into the federal workforce is "assume your position." Roles formerly held by men can now be assumed by women and vice versa. Each should determine their rightful place in the office and foster a "staying power" mentality. Open your hands for full-time work and if you don't know much about the mission, take an online course to raise your talent level and keep you in the competitiveness game. Brown bag lunch and learn sessions have grown across government. This idea of non-traditional learning has enhanced the abilities of many college graduates and non-graduates. Having access to a computer and online courses allows for continuous learning during lunch. Knock their blocks off!
Alice Boone is a GovLoop Featured Contributor. She has 40+ years of distinguished service in the federal government. Ms. "M" began her career in 1979, with the Department of Transportation, D.C. In 1984, Ms. "M" accepted a position with the Department of Defense. In 1993, she accepted a position with the National Science Foundation (NSF). Ms. "M" joined Veterans Affairs in 2008. In 2009, Ms. "M" volunteered at the White House under President Obama for three years. As of February 2020. Ms. "M" continues to display treasured skillsets as a Program Analyst.