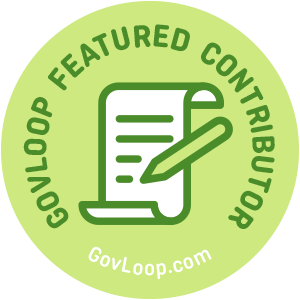 Internal auditing is an independent, objective assurance and consulting activity designed to add value and improve an organization's operations. It helps an organization accomplish its objectives by bringing a systematic, disciplined approach to evaluate and improve the effectiveness of risk management, control, and governance processes.
Internal audit can provide a wide range of value-added services, ranging from traditional financial assurance to organizational-wide risk management/governance models. Public leaders need to view the internal audit team as a partner to advise public leadership during critical and strategic initiatives. Internal audit can help navigate the changing technology landscape as governments move toward more public-friendly e-commerce solutions.
With the changing organizational risk landscape facing organizations, internal audit teams must focus the right level of testing at the optimal time. Internal audit analytics methodology should use flexible, tailored technology throughout the audit lifecycle to highlight, measure, and react to key risk areas, resulting in the following:
An overall understanding and buy-in of public leaders of the internal audit's objectives
Independent and accurate analysis of processes and data under review
Enhanced capabilities and re-usable analytics across risk areas in the post-audit environment
Implications for Public Sector Leaders
Those leaders looking to leverage their organization's internal audit teams for organizational improvement need to do the following on a continual basis:
Ensure to obtain the results of all reports issued by other auditors and discuss with auditors and consider any implications to the current year audits.
Understand the organization's current strategic initiatives, and ensure that current internal audit functions are focusing on adding value in reviewing processes that are directly linked to these same goals.
Further, public leaders must partner with internal audit and promote this department's ability to perform more than basic compliance assurance for the organization. Also, leaders must keep in mind that internal audit independence requirements do not impede it from providing services that bring value enhancement to the agency.
Internal audit must also be promoted as a tool for improvement rather than a department is only there for punitive actions against departments that run afoul of elected leaders.
Charles Lewing is a GovLoop Featured Contributor. A Louisiana native, he graduated from McNeese State University in 1999 with a Bachelor of Science Degree in Finance. He later earned his MBA in 2001. He relocated to Houston, Texas and worked in various finance and accounting roles for a number of healthcare organizations. In 2016, he relocated to West Texas to pursue a career in public financial leadership. He currently serves as the Reeves County Auditor. Charles is very passionate about inclusive management, LEAN six sigma, and improving operational efficiency through leveraging technology. In his spare time, he enjoys spending time in the outdoors and reading spy novels. You can read his posts here.