Marketing government to millennials? Government employees don't do marketing! We provide services that people need and consequently they call or visit our offices for what they want, whether it's an updated license, new car registration or a replacement social security card. So why do we need to market to anyone, never mind millennials?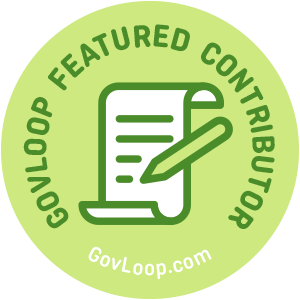 Marketing is defined as, "the action or business of promoting and selling products or services, including market research and advertising."
In government, we promote products and services that range from tax incentives and elevator permits to filling potholes. It is, in the most oblique sense, advertising your city or state. In today's economy with city competing against city and state competing against state for job-creating businesses like Amazon and IAC applications, government interactions with their constituents can be a selling point.
Are the state and local governments responsive to the companies and their employees' issues and concerns? When IAC applications (creators of Match.com and other well-known websites) moved to Yonkers, the millennials that worked for them produced a survey which they handed over to their local government. They objected to the local income tax; the elevators in their building were not inspected enough; and they wanted the potholes on Nepperhan Avenue filled to ease their commute.  Incredible? Yes. True? Yes.
Millennials are not going to call or visit government offices.  They are going to go online to register their discontent, ask for help or find services. They expect emails. Texts are even better. Does your office provide this service? If you don't, you should. I recently received an email from the New York State Department of Motor Vehicles reminding me it was time for my annual car inspection. Wow. Remember all of those awful stereotypes about the DMV? This new, proactive DMV not only tells me that NYS wants revenue, but also that they are efficient and, as Governor Cuomo says, "Open for business."
When the City of Yonkers wanted to work with developers to revitalize our downtown we started a marketing campaign, Generation Yonkers.  It was targeted to millennials but ultimately it is also appealing to empty-nesters. We advertise Yonkers as the best place to "live, work and play." We have been marketing the city for five years. Our message is consistent and our funding is constant but modest. We spend $350,000 a year. We have a population of approximately 200,000 and an annual budget of over $1B.
The Generation Yonkers ("GEN Y") website is a city website but it is controlled and monitored by our outside consultant, Thompson & Bender. For those of you who have been following this blog, Liz Thompson is an AMAZING WOMAN. We meet with them on a regular basis to monitor how we are getting the word out to millennials and others about Yonkers. We study metrics like click through rates, ("CTR"), clicks and number of impressions in order to understand what messages are successful or engaging. We recently decided we needed more social media engagement so we are upping our Twitter and Instagram game. We turn the Mayor's press releases into information for all of these outlets so that we can speak to millennials in their language, a language largely dictated by marketing.
Why do we try to reach out to millennials in non-traditional website and social media platforms? Government websites are notoriously dry and dull. By using Generation Yonkers and Yonkers Arts Weekend, we can engage the millennials we are encouraging to move to Yonkers. Why are we encouraging them to move to Yonkers? Because the developers we have brought here have built or are building over 5,000 new units of housing and over 1 million square feet of commercial space.
We believe that Yonkers is the best place to live, work and play. But in order for the city of Yonkers to convince others of that we need to be marketing government and this city to millennials.
For more reading on marketing government to millennials, check out these articles:
How Millennials Can Make a Difference in Local Government
Wilson Kimball is part of the GovLoop Featured Contributor program, where we feature articles by government voices from all across the country (and world!). To see more Featured Contributor posts, click here.