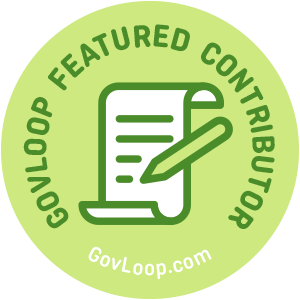 This year during Mental Health Awareness Week, October 6-12, it was encouraging to see municipalities from a variety of divisions acknowledge the importance of mental health awareness in the workplace. Let's face it: we spend the majority of our time at work. Of course, some occupations are more stressful than others but toxic and unhealthy work environments add to the problem. Personal problems may be the biggest stress point, but did you know one in four Americans see work as a cause for anxiety?
Is local government work stressful? 
I think we can all agree police, fire, medical and emergency management provide crucial services. With this in mind, their work is rewarding yet challenging and dangerous. Indeed, this combination has emotional and mental health impacts. Code and parking enforcement can also be tense and disheartening. For example, issuing a parking ticket, booting a car, inspecting a code violation or finding unfit living conditions take a toll. Also, can you imagine the difficulty and stress during budget season, or undertaking a huge technology implementation?
Because 311 is a non-emergency function it must not be stressful… right?
Call centers are notoriously known for being high volume, ever-changing pressure cookers — and government customer service call centers are no exception. Additionally, the 311 non-emergency centers have challenging responsibilities. Because they assist so many community members with problem-solving, city service delivery, and helpful information, the day can be exhausting. It's important to realize, they handle back-to-back calls all day long. Truthfully, not all callers are happy or kind and some are downright nasty.
The 311 call-taker training includes "how to handle difficult callers". The training enforces the caller's anger about missed trash removal, water turn-offs or increased taxes is not personal. The caller is upset about the process, delay or change. They need to vent and air their frustrations.
Unfortunately, it is often the 311 employee that takes the heat for external decisions made outside of their scoop of work.
Interestingly, some seasons are more trying than others. For instance, winter means snow! Snow causes a tremendous amount of calls, high customer expectations, community safety concerns and, yes, lots of complaints, but that's another blog for another day.
The pressure of 911 emergency personnel is frequently overlooked. 
Emergency 911 personnel, also known as the first "first" responders or unsung heroes, are the voice of reason and comfort to frantic callers. These public servants are saving lives one call at a time. They work long hours, holidays and overtime to make sure those in emergency situations receive the help they need from police, fire or medical services.
Needless to say, this job is not for the faint of heart. It requires an ability to think clearly in chaotic situations, make smart quick decisions, provide precise and accurate information while remaining calm. Remaining calm when the caller on the other end of the phone is having the worst day of their life is not an easy task. Their daily exposure to difficult life-threatening and horrendous situations is mentally taxing. Consequently, 911 centers have quiet rooms or soothing spaces where employees can decompress after a traumatic incident so they can return to the phones and do it all over again. A point often overlooked is 911 employees many times go home without closure or never knowing the outcome of the call.
Recently, I had the opportunity to speak with Carbyne's Founder and CEO, Amir Elichai. Carbyne is a global leader in public safety technology, enabling real-time emergency communication for citizens and 911 communication centers. It is refreshing to learn that a technology company is not only aware of the difficulty of the job, but also took the initiative to partner with a mental health expert, Dr. Michelle Lilly.
"Change is inherently stressful, and Next Generation 911 is adding an important change to an environment that is already challenging for people. By working with one of the leading thinkers around mental health in public safety, we are reinforcing our commitment to building important relationships with our client agencies." — Amir Elichai, Founder and CEO of Carbyne.
Dr. Michelle Lilly is the author of "Duty-Related Trauma Exposure in 911 Telecommunicators: Considering the Risk for Post-traumatic Stress," the groundbreaking 2012 study that helped build awareness of Post-Traumatic Stress Disorder (PTSD) in 911 telecommunicators. Notably, Dr. Lilly has firmly established herself as one of the leading advocates for improved mental health support for 911 call-takers and dispatchers. She is also a licensed clinical psychologist and an associate professor at Northern Illinois University.
Matter of fact, on December 11, Dr. Lilly and CEO Elichai will address "Preparing Your Staff for the New 911: Steps You Can Take Today to Address Concerns and Better Support Staff Through the Transition to NG911. If you are in the Arlington, TX area you can register for this informative training here.
Situational stress may be inevitable in local government, but creating a healthy, supportive and positive work environment is imperative to reduce burnout and occupational mental health issues.
What is your experience of stress if you work in local government? How do you deal with it? Share your thoughts and experiences in the comments below.
Janice Quintana is a GovLoop Featured Contributor. A government nerd, customer service practitioner and 311 pioneer, she has worked in local government as the Director of 311 in three different municipalities. She is fascinated with innovation, technology, data, service delivery and community engagement. When Janice is not following local government rock stars or trends she enjoys her status as a tennis enthusiast and travels the globe to watch a good match. She currently lives in Charlotte, NC with her two chihuahuas. You can read her posts here.