Ohio University and Economic Development
Until last week, I had never heard of a Procurement Technical Assistance Center, or PTAC. Then an email came across my inbox from my alma mater (yes, I read those) that mentioned a partnership with NASA. I did a double take. And a triple take. I earned my masters from a state university nestled in Appalachia. Not on the cape or coast of anything. What in the world could NASA want there?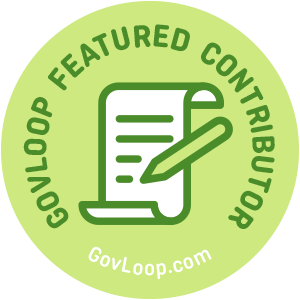 Investing in Small Business
So I did a little research and learned what a Procurement Technical Assistance Center (PTAC) actually is. As a former contract manager for federally funded social service programs, I was floored. This program helps small businesses launch into government contracting on the right course. Too often I have seen agencies misunderstand the complex rules or government-paced payment timelines. They would only find themselves in trouble on the back end of a contract.
Then I discovered that Ohio University houses my home state's largest PTAC. While it is one of five PTACs in the state of Ohio, it has six regional offices serving 55 of the state's 88 counties. And 2017 was their most successful year to date as they helped the small businesses they work with to earn $592 million in contracts.
Launching Procurement Development
Originally founded to help local businesses learn how to contract with the Defense Department, it has grown exponentially over the years. Their expert team helps businesses learn about every aspect of government contracting. From certifications and reputable sources to obtain them to what font size to use on a proposal, they provide technical assistance on contracting with agencies from local municipalities and counties all the way up to the U.S. Government.
Of course, it is not enough to just successfully bid on a job or supply contract. The Ohio University PTAC sets folks up for success from start to finish. With a focus on strong front-end services, they ensure a company is ready and suitable for government contracting. However, they can also help troubleshoot post-award issues if they arise.
Space: Not the Final Frontier for this PTAC
Looking to launch small business customers even higher in 2018, the PTAC is hosting the Reaching High–Aerospace Business Matchmaker conference. The conference is scheduled for July 17-18 at Ohio University in Athens, Ohio. And it represents a partnership among the Procurement Technical Assistance Center at Ohio University's Voinovich School of Leadership and Public Affairs, NASA and other PTACs in Ohio, West Virginia, Pennsylvania and Kentucky.
The conference aims to stimulate regional economic growth by making these connections possible, said Sharon Hopkins, the director of Ohio University's PTAC and the lead organizer for the upcoming event.
"As businesses attain new contracts, whether with other businesses or the government, they increase their bottom line," Hopkins said. "With new sources of revenue, businesses are able to hire new employees, provide raises, provide health insurance and so on. Consequently, a conference that connects regional businesses with new opportunities for contracting should be very beneficial to the area."
Hopkins also hopes attendees, whether from universities or businesses, will be able to walk away having made new and fruitful connections. "I'm looking forward to experiencing the event and watching our businesses learn and grow and hopefully make great connections and synergies," she said.
You might also like: 4 Sure Ways to Lose a Government Bid
Gabrielle Wonnell is part of the GovLoop Featured Contributor program, where we feature articles by government voices from all across the country (and world!). To see more Featured Contributor posts, click here.