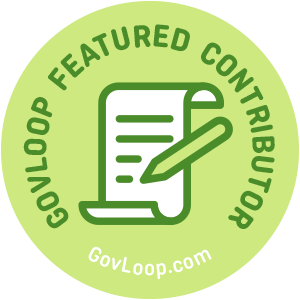 Here we are, in the midst of holiday revelry! For many of us, one thing that makes December great is the time we get to spend with loved ones, celebrating another year. And now is the perfect time to help make sure that we'll be around to do it all again at this time next year; all it takes is a little planning. Protect yourself and those around you by preparing for the possibility of over-celebrating, before it's too late to think clearly.
Love them or hate them, one thing you can't deny about the rise of ride-hailing services is that they've effectively taken away your excuse to drink and drive. Even in relatively rural areas (Lyft and Uber, among others, are constantly expanding their service areas), hailing a ride home after a night of reveling is as simple as a few taps on your phone. As we hit the height of the holiday season, take a minute to make a plan for getting around safely.
The Science
Humans are extremely poor judges of their impairment level, and, because most decisions to drive after drinking come, well, after drinking, we tend to take unnecessary risks based on faulty confidence. For example, have you ever chosen to drive yourself home after a few drinks, even though you suspected you shouldn't, because it would be too inconvenient to leave your car at the bar? Maybe you didn't have to go far, and the cost of hailing a ride didn't seem worth it. Or maybe you didn't want your friends to perceive you as someone who doesn't know when to stop. Whatever the reason, you decided to take the risk.
If you've made an excuse like that and you're reading this blog, there's a definite chance that you—and those around you—got lucky. According to the National Highway Traffic Safety Administration (NHTSA), every day, nearly 30 people in the United States die in drunk-driving crashes. In 2018, 19% of traffic deaths among kids (up to 14 years old) involved an alcohol-impaired driver. And the worst thing about those deaths? They are 100% preventable. It stands to reason that most, if not all, of the impaired drivers involved in fatal crashes thought they were OK to get behind the wheel.
The Human Factor
Getting behind the wheel after tying a few on isn't just putting yourself at risk; you're endangering everyone on the road around you—that includes pedestrians and bicyclists, who don't even have the buffer of a car chassis to shield them. Is living with the potentially tragic consequences of your decision to drive after drinking really worth the money or face you saved by not getting a ride?
The end of the year is often a time for gratitude. If your gratitude list includes family and friends, consider what your life might look like if any one of them was killed in a completely preventable crash, just because a driver made a terrible choice. Then, consider whether you'd be OK with being the driver that stole names off someone else's list.
Make a Plan
Luckily, in major metropolitan areas and their surrounding suburbs, ride-hailing services like Uber and Lyft make getting a ride home easy and relatively cheap, especially when compared to the cost of a DUI conviction, or, worse, an invaluable human life. Before your next drink, download the app for any rideshare or taxi service in your local area. Save the phone numbers of friends and family in your phone so you can call on them to drive you home if a ride-hail service isn't your jam. Most importantly, make a plan before you start drinking, and choose to either drink or drive, not both.
Ronda Lindsay is a GovLoop Featured Contributor. She has been an editor in the federal government for 13 years, working first for the Department of Defense and then for the National Transportation Safety Board. She has a master's degree in professional writing from Towson University and a bachelor's in English, with a minor in writing, from Oregon State University. She is passionate about plain language (in the government sphere), nature, books, fitness, and crafting. Originally from Portland, Oregon, Ronda loves to mentor others from west of the Mississippi who are interested in civil service. You can read her posts here.