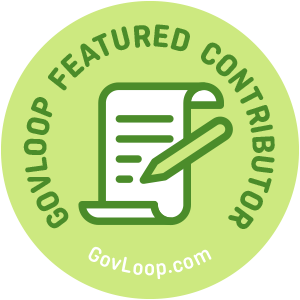 The Office of Personnel Management (OPM) issued an interim final rule on paid parental leave Monday on the Federal Register. The rule kicks off implementation of the Federal Employee Paid Leave Act (FEPLA) Congress enacted via the 2020 National Defense Authorization Act (NDAA).
The Federal Register provides information to the public on new rules under review by the federal government. Anyone can comment using the website: www.regulations.gov.
Federal employees should take the opportunity to comment on the rule during the 30-day comment period that beings Monday, Aug. 10. The new guidelines go into effect October 1. Here are the main points of the rule and tips for providing comments:
The proposed rule allows for 12 weeks of paid parental leave for birth and adoption at the beginning of a foster care arrangement in a given 12-month period for covered federal employees. To be eligible, you must have a minimum of 12 months of federal service. Where two feds are expecting parents, they may both use the benefit.
Here's how to comment:
1. Visit www.regulations.gov.
2. Search for Regulation Identification Number 3206-AN96 or Billing Code 6325-39. I had luck using the billing code. That should yield the result here.
3. Click the navy blue "comment now" button on the right-hand side of the screen.
4. The site then explains how to write effective comments and recommends the following to ensure your comments are reviewed and include the appropriate documentation:
"A comment can express simple support or dissent for a regulatory action. However, a constructive, information-rich comment that clearly communicates and supports its claims is more likely to have an impact on regulatory decision-making. These tips are meant to help the public submit comments that have an impact and help agency policy makers improve federal regulations.
Read and understand the regulatory document you are commenting on
Feel free to reach out to the agency with questions
Be concise but support your claims
Base your justification on sound reasoning, scientific evidence, and/or how you will be impacted
Address trade-offs and opposing views in your comment
There is no minimum or maximum length for an effective comment
The comment process is not a vote – one well supported comment is often more influential than a thousand form letters.
Comment periods close at 11:59 Eastern time on the date comments are due – begin work well before the deadline.
Attempt to fully understand each issue; if you have questions or do not understand a part of the regulatory document, you may ask for help from the agency contact listed in the document. Note: Although the agency contact can answer your questions about the document's meaning, official comments must be submitted through the comment form.
Clearly identify the issues within the regulatory action on which you are commenting. If you are commenting on a particular word, phrase or sentence, provide the page number, column, and paragraph citation from the federal register document. If you choose to comment on the comments of others, identify such comments using their comment IDs before you respond to them.
If a rule raises many issues, do not feel obligated to comment on every one – select those issues that concern and affect you the most and/or you understand the best.
Agencies often ask specific questions or raise issues in rulemaking proposals on subjects where they are actively looking for more information. While the agency will still accept comments on any part of the proposed regulation, please keep these questions and issues in mind while formulating your comment.
Although agencies receive and appreciate all comments, constructive comments (either positive or negative) are the most likely to have an influence.
If you disagree with a proposed action, suggest an alternative (including not regulating at all) and include an explanation and/or analysis of how the alternative might meet the same objective or be more effective.
The comment process is not a vote. The government is attempting to formulate the best policy, so when crafting a comment it is important that you adequately explain the reasoning behind your position.
Identify credentials and experience that may distinguish your comments from others. If you are commenting in an area in which you have relevant personal or professional experience (i.e., scientist, attorney, fisherman, businessman, etc.) say so.
Agency reviewers look for sound science and reasoning in the comments they receive. When possible, support your comment with substantive data, facts, and/or expert opinions. You may also provide personal experience in your comment, as may be appropriate. By supporting your arguments well you are more likely to influence the agency decision-making.
Consider including examples of how the proposed rule would impact you negatively or positively.
Comments on the economic effects of rules that include quantitative and qualitative data are especially helpful.
Include the pros and cons and trade-offs of your position and explain them. Your position could consider other points of view, and respond to them with facts and sound reasoning.
Keep a copy of your comment in a separate file – this practice helps ensure that you will not lose your comment if you have a problem submitting it using the Regulations.gov web form."
Make your voice heard to ensure the next generation of federal employee parents can enjoy the paid leave they need to return from a birth or adoption recovered and comfortable with a child settled into the family.
Love Rutledge hosts the FedUpward Podcast (FedUpward.com), a show for feds to find tips and strategies to navigate everyday problems. She has 20 years of government service, a master's in public administration from the George Washington University and a Master of Science in defense resource management from the Eisenhower School at the National Defense University. Opinions expressed are hers and not those of the government.