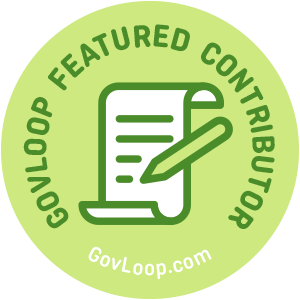 Tons of information about leadership and management is available at educational institutions, online sites, and in many printed forms. Little information is found giving pros and cons examples from real-life experiences. I will share a quick story about how negative leadership crushed my desire to appreciate the organization I worked for, until positive leadership changed my work life.
Years ago under an old administration, my organization treated me unfairly. My work life changed dramatically and I work under turmoil and stress, for eight years. I felt like my work was unimportant, and the organization was sucking the life out of me. Enjoyment of working was lost along with, motivation, trust, and desire to do a good job. I kept ideas to myself, missed more days than I normally do, and had thoughts of leaving the organization which would increase the already high turnover rate.
Work conditions were not effective, efficient, or served the public in a meaningful way. Line managers did not know the art of leadership, value human capital, or understood how to lead by example. Work was where you did your job, kept your mouth shut, and kept your head down, just to get through the day. I became unmotivated, lacked trust, and did not value the agency that I worked for. Adding to management failure were infrequent positive conversations with leaders. Greater negative conversations and lack of employee input or thought added to stressful situations, low motivation, slow growth, and lack of enjoyment.
A few years ago, new leadership arrived (not too soon!). What an amazing difference it has been. Positive energy flows, creativity is born, and people are valuing their jobs. It is like taking a breath of fresh air. The new leadership several important components in place to help improve employee working conditions, motivation, and relationships. The two most important components for me include: changing line managers that are aligned with the mission of the organization and support human capital.
Focus on Relationships
Workplace relationships with managers and leaders are very important for employees. It is important to have and maintain these relationships as it signifies the importance of the work they do. My new supervisor keeps me abreast of any new information, asks if there is anything I need, and asks if there is anything that she can do better. She actually asks my opinion and best of all continuously appreciates the work that I do.
Focus on Strengths Instead of Weaknesses
Focusing on strengths instead of weaknesses helps those to stay focused and become more motivated with difficult work because they think they can succeed. This type of focus brings new and better ideas to the table. In this type of atmosphere, people want to help others to achieve and the opportunities grow. My new leader values my strengths and this helps me stay focused on the job that I need to do. This type of management promotes my thoughts and I am happy to share, as I believe they value the information that I bring to the table.
Having the Right Tools
Ensuring people have the right tools and access to them to get the job done is a huge factor in leadership. The new office manager is a true leader in helping me be successful by ensuring I get the necessary equipment and technology services that are needed to get my job done. She has a great attitude and checks up to see if all is working as it should.
Being a government employee, I will most likely have new leadership and management from time to time. I am in great hopes that if and when the time comes, new leadership will value human capital and good leadership relationships with their employees.
Angela Sheppard is a GovLoop Featured Contributor. She started working with the State Attorney's Office 23 years ago. She first started as the receptionist and then progressed to the Diversion Program Director. While in her current position, she has shown initiative in community outreach activities, advocacy in prevention, and revitalizing programs. While working with the State, she has earned her Public Administration Master Degree, Certification as a Certified Florida Family Mediator, and a Graduate Certificate for Human Resource Policy Management. Angela spends her spare time volunteering as Board Chair with AMIKids, a non-profit school. She enjoys enrichment programs such as GovLoop.com and other educational media.