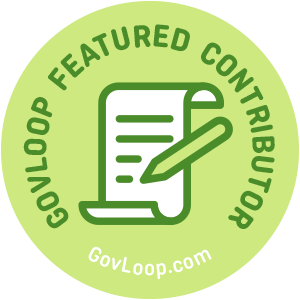 It's so easy to rage against the machine of faceless government bureaucracy when an outsized utility bill hits your inbox, or a water main break interrupts your morning shower, or when debris in the roadway delays the morning commute.
The frustration is understandable. As citizens, we pay for certain services with our tax dollars and expect to receive those services on time and in full. While our expectations are high, they are nearly always met, in part due to Public Works' (PW) unexciting daily routine of sewer inspections, preventative road maintenance, street-sweeping and clearing drains.   
Nearly perfect is a problem
The fact that municipal services rarely falter frees citizens from having to think about municipal infrastructure. That may also mean that the average citizen has few opportunities to interact with city employees such as sewer workers or water plant operators who deliver those essential services.
And that's a true shame. For one, when citizens miss the connection between the people doing the work and the services they deliver, it's a teachable moment lost. So, the perception endures that government is faceless bureaucracy rather than a collection of skilled and capable people. And worse, citizens miss a chance to find out how well-served they really are by these individuals.
Make it personal
In our city, we've started a series called "PW Profiles" to put a face on the services we provide and to build a sense of community between city employees and the broader community. We let our employees share the pride they feel in their work and want our community to discover the talented people within the "bureaucracy."
Then, when citizens recognize city workers while waiting at school drop-offs or in line at the store, they may recall that these are the folks who are working daily to ensure there are few service disruptions.
Among the faces we've made public are an engineering technician, building custodians, a wastewater treatment scientist and a snowplow driver. Those featured say that they've been recognized and complimented – something that rarely happens in their world, when the proof of work well done is that it's invisible.
Each PW Profile has made the day-to-day work of city infrastructure services a little more visible and a lot more personal. And each one ends with a quote. A personal favorite: the City's sewer worker lead shared that it's not really a dirty job (in fact he says it's cleaner than most city jobs) and, more importantly:
"It is an ancient and unambiguous good that we do. It is necessary, it is vital to our community, and it's good work."
Amy Cloud is is part of the GovLoop Featured Contributor program, where we feature articles by government voices from all across the country (and world!). To see more Featured Contributor posts, click here.