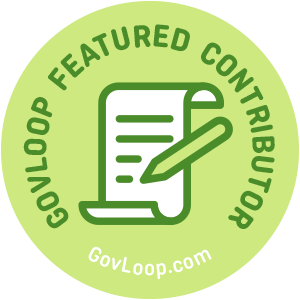 Great leaders view their organization as whole systems and their followers as whole persons.
A leader cannot effectively manage a department in a complex organization without coordinating the unit's work with other departments. Leaders must also be cognizant of how their decisions affect other departments and the organization's overall mission.
Likewise, leaders must recognize that their employees' physical, mental, emotional, cultural, social, and spiritual elements cannot be separated into discrete parts. Each of those elements is wholly integrated with the other elements that make up the whole person. Therefore, the leader must be cognizant of how their decisions affect the whole person.
Your organization is likely a complex system of systems and individuals working cohesively within the organization and externally with other organizations and individuals to achieve common goals.
In complex organizations, success hinges upon using a holistic approach to managing the organization and leading its people. This starts with understanding how all the parts of the organization work together as a whole. Additionally, the leader must view the team members as whole persons, and understand how they work with each other.
At the macro level, understanding how all the parts of the organization work together as a whole allows leaders to manage their own departments without negatively impacting other units.
For example, a quality assurance (QA) manager devised a plan to perform quality checks of certain in-process products at their staging location rather than the usual process of transporting the products to the QA department for inspection. This small procedural change helped prevent processing delays in the other department.
And in the organization's customer service department, the manager fosters a holistic approach, encouraging employees to look for ways to help other departments. For example, if they notice a surge in complaints that point toward a training deficiency in another department, they alert that unit's trainers. If they see a trend that suggests a glitch in the organization's case management system, they alert the IT department.
At the micro-level, viewing team members as whole persons invites leaders to explore each individual's potential contributions beyond what is listed in their position description or résumé.
For example, in making hiring decisions, wise leaders use a holistic approach to determine which candidates are the best fit for their teams. Technical skills are important but they are most interested in how the individuals fit into their team's culture.
Additionally, good leaders treat employees as individuals rather than as cogs in a machine. If you are a leader, I suggest that you meet one-on-one with each of your direct reports weekly, or at least every other week, to ask them how they are doing, how their families are doing, and how things are going at work.
I also recommend that you regularly remind your employees to take care of themselves. Encourage them to relax on their days off and to enjoy their lives outside of work, especially any time they spend with family. Your employees should never doubt that you care about them beyond what they can do for you at work, and that you want the best for them and their families.
If they don't have family at home or nearby, encourage them to participate in community activities, volunteer at local charities or faith-based organizations–not to do more work but to find fulfillment outside of work. If that's not their "cup of tea," perhaps they can participate in sports, play a musical instrument, engage in a hobby or find another creative outlet.
Although it may not be always appropriate for a leader to suggest a specific "off-the-clock" activity, it's important for leaders to support their employees' personal growth. If we help our employees grow professionally but not as human beings, we have failed them as their leaders.
Using a holistic approach to leadership not only improves our organization's chances of success but also enriches the lives of those we lead and their communities.
Michael Folkray is a GovLoop Featured Contributor. He is developing the next generation of world-changing leaders. After a decade in private industry, he chose to dedicate the rest of his career to public service. Michael's major areas of responsibility in the Federal Government have included adjudications, quality assurance and customer service. Since 2003, he has served in various leadership positions in Dallas, TX, and Washington, DC. He is the founder and leader of a leadership book club for his office's management team. Michael earned a Bachelor of Business Administration from the University of Texas at Arlington and is a graduate of the Federal Executive Institute. Follow him on LinkedIn, Twitter or Instagram.